The US Justice Dept. has (to date) mysteriously ignored the fact that, for decades, the 'Amway' mob has corrupted various US politicians, including former Republican Representative and House Majority Leader, Tom DeLay.
http://en.wikipedia.org/wiki/Tom_DeLay.
Indeed, given the facts (particularly, Mitt Romney's connections with 'Mormon MLM' mobs), it is no exaggeration to say that the infiltration of traditional American culture by 'Amway' and its various copy-cats (i.e. perverted secret societies presented externally as 'MLM income opportunities') has long-since attained a level without precedent since the demise of the 'Second Ku Klux Klan.'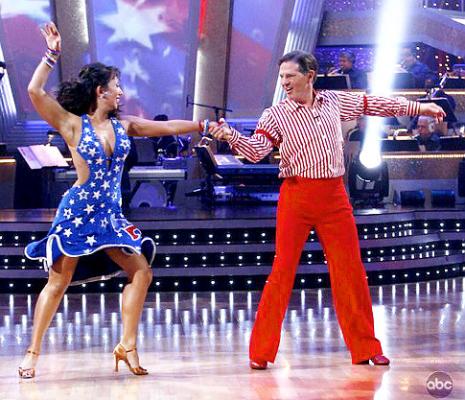 Although Mr. Delay is now widely-regarded as a joke, because of his narcissistic literary efforts and his surreal (if not camp) appearances on the kitsch television show, 'Dancing With The Stars,' as a former 'Distributor,' he has been one of the most enthusiastic apologists for the 'Amway' mob. Sadly, Mr. DeLay is just one of a gang of traitors to democracy and the rule of law who were paid to allow racketeers to write the essentially-meaningless federal and State legislation which has permitted 'MLM Income opportunity' fraud to escape common-sense regulation and spread (largely-unchallenged) not just in the USA, but also around the world. Other 'MLM' Washington stooges have included: Sue Myrick, Vernon J. Ehlers, Jon Christensen, Dick Chrysler, Richard Rombo, John Ensign and Joe Barton (all Republican Members of Congress).
Jack A. Abramoff
Readers of this Blog can see for themselves just how easy it has been for racketeers to buy legislators. In this television interview, Jack Abramoff freely-admitted that he owned scores of US politicians and political aides. He also explained that, despite his own conviction and imprisonment, the situation in Washington has not changed.
Although he once earned $20 millions a year, at the time he gave this interview to '60 Minutes,' Jack Abramoff was apparently bankrupt and working in a pizza restaurant. However, he
is again making the news, because the controllers of US television stations have no quarms when it comes to attracting viewers by employing digraced celebrities as pundits. That said, Mr Abramoff now does seem to be prepared to tell the full- truth, but it beggars belief that federal prosecutors have no further interest.
Personally, I would be very interested to hear what Mr. Abramoff knows about Mr. DeLay's connection with the 'Amway' mob, because Mr. DeLay was supposed to be one of the 'main targets' of the US Justice Department's investigation into Mr. Abramoff.
http://www.washingtonpost.com/wp-dyn/content/custom/2005/12/23/CU2005122300939.html
http://www.nytimes.com/2006/03/31/washington/31cnd-indict.html?_r=1
Bob Ney
Mr. Abramoff, who should (at the very least) have been charged under RICO legislation,
was the central figure in a major corruption
investigation that led to the criminal convictions of 22 persons:
including himself, White House
officials, J. Steven Griles a
nd David Safavian
, US Representative Bob Ney,
and 9 other corrupt 'lobbyists' and Congressional aides.
From 1994 to 2001, Mr. Abramoff was a 'lobbyist' for the law firm of 'Preston Gates and Ellis,' and then for 'Greenberg Traurig,' until 2004. I
n January 2006, he was sentenced to 6 years federal prison for fraud, conspiracy to bribe public officials and tax evasion. Abramoff was, in fact, convicted of defrauding lenders when he purchased a fleet of gambling boats, 'SunCruz Casinos.'
After his release, Mr. Abramoff wrote 'Capitol Punishment.'
This was published in November 2011. His criminal activities are also
the subject of two films released in 2010: a documentary, 'Casino Jack and the United States of Money
,' and a f
eature film, 'Casino Jack
,' starring Kevin Spacey
in the title role.
During their investigation, US Justice Dept. officials, managed to discover that Mr. Abramoff provided Mr. DeLay with trips, gifts, and 'political donations' in exchange for favours to Mr. Abramoff's 'lobbying' clients. These included the government of the U.S. Commonwealth of the Northern Mariana Islands, Internet gambling services and several Native American tribes.
Tony Rudy
Michael Scanlon
Yet, only two of DeLay's former aides, Tony Rudy and Michael Scanlon, as well as Abramoff himself, were charged as a result of the investigation of DeLay. This federal failure to hold Congressman DeLay to account, was explained by a curious statement that Jack Abramoff had 'no derogatory information about Tom DeLay' and had 'not implicated him as part of his plea bargain with federal prosecutors.' However, Mr. Abramoff has since disclosed that he accompanied Mr. DeLay
on a 1997 trip
to
the Northern Mariana Islands at which time he says he bribed the Congressman, on behalf of the islands' government, to
stop proposed legislation banning sex shops and sweatshops (the owners of which forced employees to have abortions). According to Mr. Abramoff, in return for this unlawful payment, Mr. DeLay gave his undertaking not to put a proposed Bill on the legislative calendar. However 3 years later,
the U.S. Senate unanimously passed a Reform Bill to extend the protection of U.S. labour, and minimum-wage, laws to the workers in the Northern Mariana Islands, but DeLay (then the House Republican Whip) stopped the House of Representatives from considering it. DeLay later blocked a fact-finding mission planned by Representative Peter Hoekstra, by threatening him with the loss of his sub-committee chairmanship.
It is also a matter of public record that Mr. DeLay received piles of valuable gifts from Mr Abramoff, including paid golfing holidays to Scotland, concert tickets, and the use of Abramoff's private sports-stadium boxes. DeLay, Tony Rudy, another aide and Abramoff took a trip to London and Scotland. Abramoff paid for the airfare for the trip. 'Lobbyist', Ed Buckham, paid for the hotel at St. Andrews golf course in Scotland. Abramoff was refunded by 'The National Center for Public Policy Research', the non-profit organization that arranged the trip. On the same day that the trip began, The 'National Center for Public Policy research' received large 'donations' from two of Abramoff's clients, Internet lottery service 'eLottery, Inc.', and the Mississippi Band of Choctaw Indians (who run casinos). Predictably, both organizations denied that they had intended to pay for DeLay's trip. House rules forbid members to accept travel expenses from 'lobbyists,' and require that members establish the actual sources of funds that non-profit organizations use to pay for trips, so DeLay simply denied knowing that 'lobbyists' had paid for his travel expenses. All the same, in July 2000, he voted against a bill that would have restricted Internet gambling. Both 'eLottery' and the Choctaws opposed the bill. Tony Rudy, who was then DeLay's deputy chief of staff, killed the bill by engaging a parliamentary procedure that required a two-thirds majority vote, rather than a simple majority, in order for the bill to pass. Rudy's illegal actions on behalf of Abramoff's clients during this time were mentioned in Abramoff's guilty plea in January 2006.
Michael Scanlon, who had become Abramoff's 'lobbying' partner, plead guilty in November 2005 to conspiracy charges arising from the same events.
When Abramoff plead guilty to fraud, tax evasion, and conspiracy charges on in January 2006, and agreed to co-operate with the government's investigation, DeLay was forced to abandon his efforts to get re-elected to his position as House Majority Leader. Significantly, DeLay announced his decision to withdraw from politics only a few days after Abramoff's plea bargain. Tony Rudy plead guilty in March 2006, to acting illegally on Abramoff's behalf, in exchange for gifts.
Abramoff referred clients to Ed Buckham's 'Alexander Strategy Group' (ASG), a 'lobbying' firm. Abramoff's clients gave more than $1.5 million to Buckham's 'U.S. Family Network', which then paid ASG more than $1 million.
From 1998 to 2002, ASG paid Tom DeLay's wife, Christine, what was described as a 'monthly salary' averaging between $3,200 and $3,400. DeLay's attorney, Richard Cullen, first said the payments were for telephone calls that she made periodically to the offices of certain members of Congress seeking the names of their preferred charities, and that she then forwarded that information to Buckham, along with some information about those charities. In early June 2006, Cullen changed his implausible story and said the payments were also for 'general political consulting she provided to her husband.' In total, Christine DeLay was paid about $115,000 directly by ASG, and got another $25,000 via money put into a retirement account by the firm. Her undoubtedly-phantom 'work' with ASG has also been the subject of another inquiry by the US Department of Justice, but again, no charges have been filed.


In August, 2010, the federal government suddenly dropped its six-year investigation into the web of corruption spun by Jack Abramoff. However, a State case continued in Texas where
Tom DeLay was put on trial in Austin. On November 24th, 2010, a Texas jury convicted him of money laundering and conspiracy to money launder. He faced a prison sentence of anywhere from 2 to 20 years for conspiracy and 5 to 99 years, or life, for money laundering. On January 10th, 2011, Texas Senior Judge, Pat Priest, sentenced DeLay to just 3 years in prison.
To add insult to injury, 'Amway's' long-time Washington stooge, immediately filed an appeal and he was released from prison on bail.
David Brear (copyright 2012)