http://www.youtube.com/watch?v=uk2kCgkpHjc&feature=endscreen&NR=1
http://www.youtube.com/watch?v=h8WVBcbz-Us
http://virginiasolesmith.com/
US National Public Radio News Show Discusses Exposé
________________________________________________________________________
The 'Amway' copy-cat, self-perpetuating 'MLM income opportunity' racket which has been most-commonly referred to as 'Mary Kay,' has exhibited the universal identifying characteristics of a cult.


The Following information has been supplied by Robert FitzPatrick, President of Pyramid Scheme Alert
Robert FitzPatrick
For the first time in many years, a highly respected national magazine has delved into the shady and secret world of 'Multi-Level Marketing.'
Virginia Sole-Smith
The author, Virginia Sole-Smith, is a reporting-fellow with the Investigative Fund at The Nation Institute. Her article 'The Pink Pyramid Scheme: How Mary Kay Cosmetics Preys on Desperate Housewives' appears in the August 2012 issue of Harper's Magazine.

The investigative writer took on the role of a Mary Kay recruit and encountered the devastating realities of the 'multi-level marketing' industry. Her article is a sad and tragic account of women, facing difficult financial challenges, investing and sometimes borrowing thousands of dollars to join Mary Kay's hyped 'business opportunity.'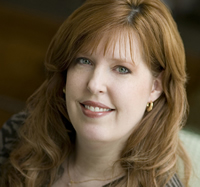 Tracy Coenen
Pyramid Scheme Alert Advisor, Tracy Coenen, CPA, publisher of the website, Pink Truth, is quoted in the article. Other PSA Directors and Advisors were consulted by the article's author during her extensive research.
The Harper's article reveals high pressure on the
'Mary Kay'
recruits to purchase thousands of dollars of inventory, even before they make one sale, in order to rise instantly on
'Mary Kay multi-level sales'
ladder. The inventory loading is followed by the recruits being placed on a treadmill of monthly inventory purchases to remain
'qualified'
for possible future commissions.

In an online Blog, Ms. Sole-Smith discusses the particular ways that the 'Mary Kay scheme' exploits the needs and challenges of women today.
Radio News Show Discusses Mary Kay Scheme
Douglas M. Brooks
On Monday, July 23 at 11 a.m., eastern time, the US National Public Radio news show, On Point, hosted by Tom Ashcroft, discusses the 'Mary Kay' pyramid article and its findings and perspective. Pyramid Scheme Alert Advisor, attorney Douglas Brooks, will be a guest on the national radio talk show, along with the article's author, Virginia Sole-Smith and 'Mary Kay' representatives. Douglas Brooks is a nationally recognized expert on pyramid schemes and 'multi-level marketing.' He successfully led class action suits against several 'multi-level marketing' companies such as 'Nu Skin' and 'Herbalife.'
Check your local National Public Radio affiliate for airing times.

You can also listen to the 'On Point' show online.