http://www.nytimes.com/2015/03/05/magazine/the-pigeon-king-and-the-ponzi-scheme-that-shook-canada.html
Jon Mooallem
March 6th 2015, an extended article, written by Jon Mooallem and entitled 'Birdman (The Pigeon King and the Ponzi Scheme That Shook Canada),' appeared in the 'New York Times Magazine.'
For those readers who have never heard of

'Pigeon King International Inc.,'

it was the (now defunct) legally-registered corporate-front for yet another

'income / business opportunity'

fraud which (at first glance) seemed

more absurd than dangerous.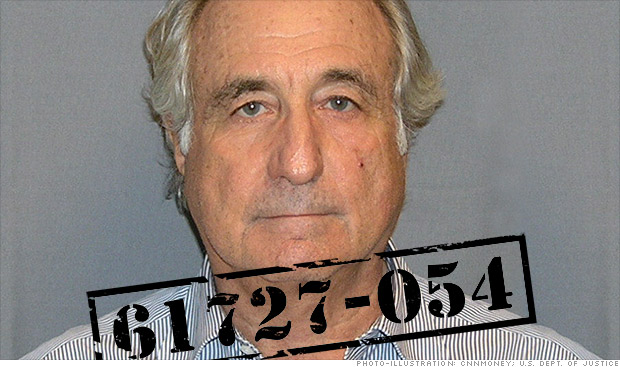 Some people (including myself) would say that the time for the 'New York Times' to have been looking at the so-called

'Pigeon King,'

was years ago, not now; but then the same valid observation could have been made about the entire mainstream media's tardy, but loud, arrival on the scene of Bernie Madoff's crimes.
One should never forget that, for decades (with a few notable exceptions), a flock of dunces with diplomas (i.e. mainstream journalists) casually reported Madoff's fictional

perpetually-expanding

'Hedge Fund,'

as though it was fact. As far as I'm aware, no mainstream journalist has ever ever publicly confessed that he/she was one of these useful idiots who actually played a significant role in maintaining Madoff's monopoly of information.
http://www.nytimes.com/2014/03/10/business/staking-1-billion-that-herbalife-will-fail-then-ackman-lobbying-to-bring-it-down.html?_r=0
More recently, three 'New York Times' journalists (Michael S. Schmidt, Eric Lipton and Alexandra Stevenson) not only failed to spot the

'Herbalife'

racket, but they actually produced a jargon-laced article which repeated elements of the absurd, comic-book

'Herbalife income opportunity'

fiction as

fact,

and portrayed its criminal authors as

victims.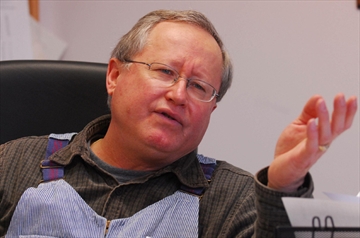 Arland Galbraith (b. 1947)
Jon Mooallem's recent piece sets out the tragicomic story of Arland Galbraith - a softly-spoken (failed) Canadian farmer and the self-styled
'Pigeon King'
- who, 12 months ago, was sentenced to more than 7 years prison for instigating, and running, a dissimulated closed-market swindle or 'Ponzi' scheme which stole C$42 millions from almost 1000 victims in 5 Canadian Provinces and 20 US States. Invariably dressed in dungaree overalls and flannel shirt, Galbraith pretended

affinity

with his victims - posing as

an ordinary man on a mission to save struggling small farmers - just like himself.

Unfortunately, Jon Mooallem did not clearly explain that, classically of a 'Ponzi' schemer, at first, Galbraith must have been fully-aware that he was lying, but as more and more victims fell for his ego-inflating, comic-book act: the more he fell for it himself. Mooallem's article does however, present sufficient evidence for readers to deduce that, in the end, Galbraith was undoubtedly dissociated from external reality.
http://www.betterfarming.com/online-news/15-million-lawsuit-threatens-pigeon-king%E2%80%99s-personal-wealth-961
Five years before he was jailed, Galbraith's counterfeit company,

'Pigeon King International,'

was bankrupted with outstanding liabilities totalling C$ 356 millions (in the form of worthless contracts held by Galbraith's victims, in which

'PKI'

promised

to keep buying pigeon chicks at at a guaranteed fixed price of up to C$ 50 each

). At least 175 000 of the approximately 400 000 unwanted breeding pigeons and chicks, had to be gassed. Galbraith had spun a web of increasingly absurd lies to explain this infinite demand for pigeons.
At one time, Galbraith claimed that

Avian flu was about to destroy the world population of chickens,

and that

within 12 months, all supermarkets, and restaurants, in N. America and the rest of the world, would be desperate to buy pigeon meat.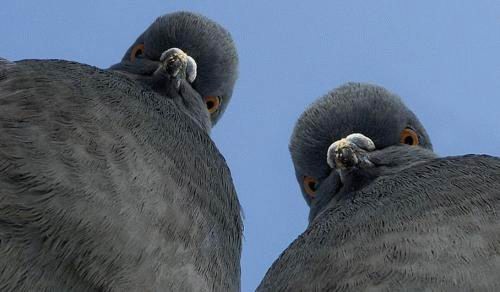 Meanwhile, back in the adult world of quantifiable reality, in order just to have honoured all his company's existing debts, Galbraith would have had to have deceived tens of thousands more victims into buying millions of breeding pigeons and producing millions more pigeon chicks against a fresh batch of worthless contracts, but this time totalling C$1.5 billion. Self-evidently, this rapidly multiplying madness wouldn't have stopped there, because in order to keep paying all

'PKI's'

new debts, soon billions of new victims and pigeons, and trillions of dollars, would have been required .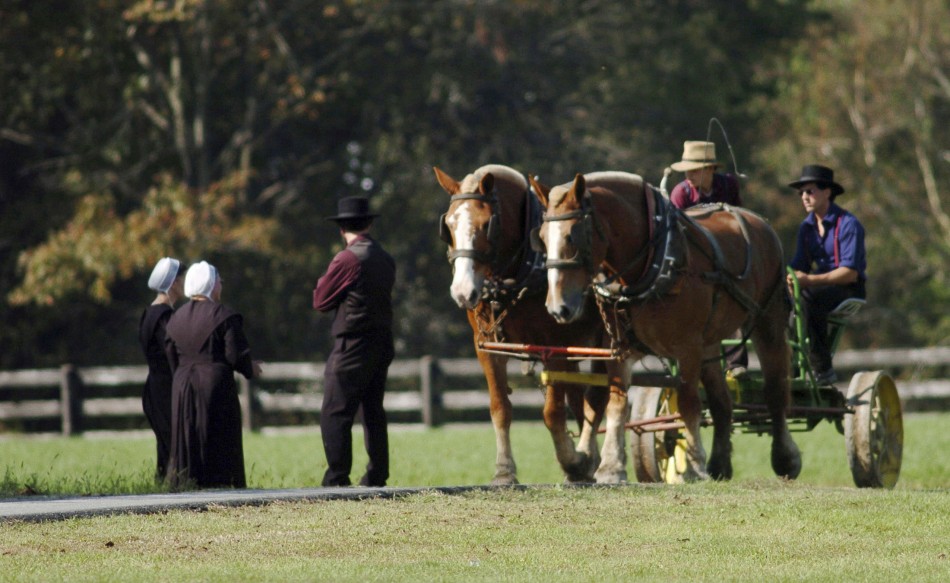 A significant number of Galbraith's victims were members of N. America's Amish and Mennonite farming communities, whom he deliberately targeted, because he knew that they did not have ready access to the media and telephones, and that they would probably not file complaints. Galbraith also pretended

moral authority

by introducing

'Biblical'

quotes into his act.
Behind a legally-registered corporate front, a smokescreen

investment commodity

and a labyrinth of thought-stopping

commercial

jargon and

mathematical

mystification, Galbraith's so-called

income / business opportunity

was actually based on converting ill-informed individuals to an absolute belief in the crack-pot, non-rational pseudo-economic theory that never-ending recruitment + never-ending payments by the recruits = never-ending profits for the recruits. In simple terms, just like Bernie Madoff and Charles Ponzi, Arland Galbraith was yet another (otherwise mediocre) economic

Alchemist

peddling bedazzled-individuals

infinite shares

of their own finite money.
Right from the start, this obvious conclusion could easily have been arrived at, simply by applying common-sense and by asking Mr. Galbraith the right questions. e.g.:
What quantifiable evidence can you produce to prove that your alleged

income opportunity

has had a significant, and sustainable, source of revenue other than its own participants?
Mainly because Galbraith kept taking money from his new so-called

'growers',

'breeders'

and 'investors' and paying out

profits

to his existing so-called

'growers', 'breeders'

and 'investors,' for a long time, no one did apply common-sense, let alone ask the right questions.
Thus, between 2001 and 2008, Galbraith was allowed to recite his economically-incestuous feathered fairy story without the slightest challenge from Canadian, or American, law enforcement agencies. This total lack of regulation only served to give his lies added credibility. To the average victim, the mere fact that Galbraith had been operating in plain sight for several years, convinced them that
'PKI' must be legitimate.
Indeed, but for the determined intervention of an insightful, independent campaigner, Dave Thornton, the
'Pigeon King'
racket would have run much longer and possibly even still been running today. Dave Thornton first tried to draw the attention of law enforcement agents to Galbraith in 2007, but when his complaints were ignored, he began telling the truth about Galbraith in the street with a bull-horn. This led to an investigative article appearing in 'Better Farming' (a small independent magazine based in Ontario). However, law enforcement agencies still refused to take any action against Galbraith, who was now steadfastly pretending
to be an innocent victim of a conspiracy of jealous liars led by Dave Thornton.
http://www.cbsnews.com/news/morley-safer-on-human-gullibility/
When some American State Attorney Generals recognized and blocked Galbraith's criminal enterprise, the mainstream media began to report and the

'Pigeon King'

racket finally fell apart. It then took another 2 years and 6 months, before Galbraith was charged with fraud, and 3 more years before he appeared in court. During his trial, Galbraith sacked his attorney and presented his own deeply-deluded

defence.

Essentially, he steadfastly pretended that he too was a poor victim who had lost his money in Pigeon King and that he was simply a honest businessman whose business had failed. It seems that Canadian prosecutors didn't, and still don't, have the slightest idea who, or what, they were actually confronted with. They were, in fact, confronted with a severe and inflexible Narcissistic Personality Disorder sufferer, whose grandiose (and eventually paranoid) ego-building fantasies had been contagious.
Even in the light of the court case, throughout his entire 'Birdman' article, Jon Mooallem (who specialises in writing about the relationship between humans and animals) falls into the classic trap of repeating Galbraith's thought-stopping jargon, by referring to his victims / adherents as
'breeders'
and
'investors.'
Dave Thornton is well-known for campaigning loudly against pyramid schemes and schemers in Canada, and this CBC programme (linked above), gives a very good idea of the important role he has previously played, and how shabbily he has been treated by the authorities.
Perhaps the most disturbing aspect of Jon Mooallem's article is his own shabby treatment of Dave Thornton, whom (ironically) he portrays as
an 'erratic, fixated and eccentric vigilante.'
Although Dave Thornton is an undoubted expert on pyramid fraud, he is a passionate, and highly-moral, man who has been driven to the point of despair by the morally, and intellectually, bankrupt attitude of the Canadian authorities to what he, and many others, have rightly identified as an ongoing criminogenic phenomenon of historic significance. In reality, Dave Thornton is an unsung hero who (over a period of many years) has selflessly acted in defence of his fellow citizens, simply because Canadian legislators, law enforcement agents and mainstream journalists have not been doing their jobs in respect of pyramid fraud. Indeed, Dave has discovered that a significant number of Canadian law enforcement agents have been deeply-involved in the promotion of pyramid frauds and that, consequently, this is a can of worms which few people wish to open. Dave Thornton has been the target of specious lawsuits and character assassination attempts, but Jon Mooallem's recent article thoughtlessly trivialised his efforts, and came close to ridiculing him.
Having said all that, I strongly recommend readers of '

MLM

The American Dream Made Nightmare,' to take a look at Jon Mooallem's 'New York Times' article, because it is undoubtedly well-researched. However, I would also recommend that Jon Mooallem take a look at the wider-phenomenon of 'MLM income opportunity' cultic racketeering. This might give him insight into what it is that Dave Thornton has been up against.
David Brear (copyright 2015)