http://myfox8.com/2016/07/21/former-zeekrewards-ceo-convicted-of-federal-charges-for-operating-900-million-internet-ponzi-scheme/
From January 2010 through August 2012, Paul Burks was the owner of Rex Venture Group, LLC (RVG), through which he owned and operated Zeekler, a sham Internet-based penny auction company, and its purported advertising division, ZeekRewards (collectively "Zeek"). Burks and his conspirators induced more than 900,000 victims – including over 1,500 victims in the Charlotte area – to invest in their fraudulent scheme, by falsely representing that Zeekler was generating massive retail profits from its penny auctions, and that the public could share in such profits through investment in ZeekRewards. Burks and his conspirators, including Zeek's former Chief Operating Officer Dawn Wright Olivares and her step-son and Zeek's Senior Technology Officer Daniel C. Olivares, claimed at one point that investors would be guaranteed a 125 percent return on their investment.

Burks and his conspirators represented that victim-investors in ZeekRewards could participate in the Retail Profit Pool (RPP), which supposedly allowed victims collectively to share 50 percent of Zeek's daily net profits. Burks and his conspirators did not keep books and records needed to calculate such daily figures. Instead, Burks simply made up the daily "profit" numbers. Contrary to the conspirators' claims, the true revenue from the scheme did not come from the penny auction's "massive profits." Instead, approximately 98 percent of all incoming funds came from victim-investors, which were then used to make Ponzi-style payments to earlier victim investors.

In addition to promising massive returns on investments, Burks and his conspirators used a number of ways to promote Zeek to current and potential investors. For example, the conspirators hosted weekly conference calls and leadership calls, where participants could call in listen to Burks and others make false representations intended to encourage victim-investors to continue to invest money and to recruit others to invest in Zeek. Burks also organized and attended "red carpet events," where victim investors came to hear details of the scheme in person. During these events, Burks and his conspirators made false representations about the massive retail profits generated by Zeek. They also used electronic and print media, including websites, emails and journals, to make false and misleading statements about the success of Zeekler to recruit victim investors.

As the Ponzi scheme grew in size and scope it became unsustainable and it eventually began to unravel as the outstanding liability resulting from the bogus 125 percent return on investment continued to rise beyond control. By August 2012, Burks and his conspirators fraudulently represented to the collective victims that their investments were worth nearly $3 billion, but had no accurate books and records to even determine how much cash on hand was available to pay such liability. Contrary to representations made to victim investors, at that time, Burks and his conspirators had only $340 million available to pay out investors. Over the course of the scheme, Burks diverted approximately $10.1 million to himself.

Burks also failed to file corporate tax returns or to make corporate tax payments for his companies, among other things. In addition, for tax year 2011, Burks issued fraudulent IRS Forms 1099s, causing victim-investors to file inaccurate tax returns for phantom income they never actually received.
Burks will remain free on bond. A sentencing date has not been set yet. The wire and mail fraud conspiracy charge, the mail fraud charge and wire fraud charge each carry a maximum prison term of 20 years and a $250,000 fine. The tax fraud conspiracy charge carries a maximum prison term of five years and a $250,000 fine.
Burks' co-conspirators, Dawn Wright Olivares, Zeek's chief operating officer, and her step-son and Zeek's senior technology officer, Daniel C. Olivares, pleaded guilty in December 2013 to investment fraud conspiracy. Dawn Wright Olivares also pleaded guilty to tax fraud conspiracy. Both defendants currently await sentencing.
In making today's announcement, U.S. Attorney Rose thanked the U.S. Secret Service and IRS-CI for investigating the case and the U.S. Securities & Exchange Commission, Division of Enforcement for its assistance with the investigation.
The prosecution is handled by Assistant United States Attorneys Jenny Grus Sugar and Corey Ellis of the U.S. Attorney's Office in Charlotte.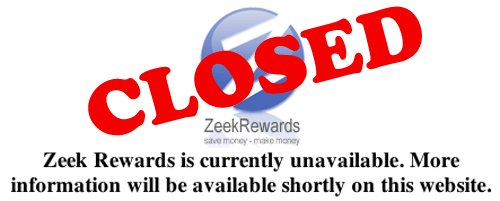 ________________________________________________________________________________
Mastermind of massive Ponzi scheme convicted of fraud and other charges
Paul Burks of Lexington was accused of bilking some 1 million investors worldwide
He was convicted Thursday after a trial that lasted more than 2 weeks
Burks, who faces up to 65 years in prison and a $1 million fine, will be sentenced later
A Charlotte jury found Paul Burks guilty Thursday of masterminding one of the largest Ponzi schemes in U.S. history, bilking more than 1 million investors worldwide of some $800 million.
Burks was convicted on four counts of fraud and conspiracy. He faces up to 65 years in prison and a $1 million fine. U.S. District Judge Max Cogburn will sentence him at a later date.
After the verdict, U.S. Attorney Jill Rose said Burks used deceit and dishonesty to operate one of the largest scams "ever prosecuted by this office."
Meanwhile, the recovery of the massive losses continues. Charlotte attorney Ken Bell, a court-appointed receiver in a civil lawsuit against Burks and ZeekRewards, says he has recouped more than $350 million from the operation's top executives and some 9,000 investors who received the highest payouts. About $250 million has been returned to about 107,000 victims, and Bell is still attempting to recover an additional $225 million.
The verdict, which followed a two-week trial, came after about three hours of jury deliberations and a morning of closing arguments that portrayed the 69-year-old Lexington businessman in starkly different ways.
Burks' lawyers say their client ran a legitimate business network that eventually collapsed under its own astounding success. After the verdict, they declined comment.
Federal prosecutors said Burks misled tens of thousands of his clients – including 50,000 North Carolinians – into investing in ZeekRewards, a short-lived, online marketing scheme that generated hundreds of millions of dollars in 2011-12.
Assistant U.S. Attorneys Jenny Sugar and Corey Ellis told the jury that almost nine out of 10 investors in Burks' scheme lost money.
During more than an hour of combined closing arguments, the prosecutors frequently directed the jurors' attention to dozens of file boxes stacked in the courtroom close to where Burks sat. Each contained the names of hundreds of his former clients – from truck driver Robert Moore to Sol Coltrane, Burks' own Realtor – who lost money in his scheme, prosecutors said.
Sugar said Burks and his team promised returns of up to 125 percent, manipulated records and exaggerated ZeekRewards' cash flow to lure a "staggering" amount of investment.
"Lie after lie after lie," Sugar told the jurors. "It ends today."
The Charlotte-based defense team argued Thursday that the government failed to prove its criminal case for a fundamental reason: Prosecutors could not show that Burks intentionally and willfully misled his clients.
"Paul Burks did not lie," said attorney Missy Owen. Instead, she said, he and his company made a "good faith effort" to pay what ZeekRewards promised.
Burks started ZeekRewards in 2011 to market his online auction site. It offered a share of profits to investors who promoted Burks' auctions to other online sites or recruited others to take part. Investments were capped at $10,000, but participants could make payments for spouses, children and other relatives.
Rather than hide the details of his operations to confuse his clients, Burks and the ZeekRewards team put disclaimers in visible places in their mailings and on their website to inform investors before they got involved, Owen said.
When the company was overrun by explosive growth, with online investors pouring in from all parts of the world, Owens said Burks brought in about a dozen lawyers and consultants to discuss needed changes that would make the program more transparent and keep it within the law.
The flood of incoming money kept coming. During the first eight months of 2012, online users of the ZeekRewards site grew by more than twentyfold. Daily revenue grew from $5,905 in the first quarter of 2011 to more than $8.4 million in the third quarter of 2012 before the Security and Exchange Commission shut the company down, defense documents show.
During his testimony, Burks described ZeekRewards as a "runaway train … with more activity and craziness than I could possibly even imagine."
In the end, ZeekRewards paid out more than half the $939 million it generated. Owens said Burks never intended to cheat anyone. "Mistakes in judgment don't make up fraud," she said. "In his heart and in his mind, he must intend to defraud. That's not what the facts show."
Ellis, though, dismissed the descriptions of Burks as an honest businessman undermined by his own success.
"Every fraud has a fairy tale," said Ellis, who described ZeekRewards as a "simple flim-flam" that, fueled by greed and the internet, "got out of hand."
While ZeekRewards did pay out hundreds of millions in earnings, its actual obligations were more than $3.3 billion, Ellis said. Burks and his co-conspirators had no choice other than to use the payments from new investors to pay off the old.
Meanwhile, ZeekRewards kept promising that "everybody wins," Ellis said.
Only 12 percent of the investors did.
Over at the defense table, Burks sat low in his seat. He wore a dark gray suit and hearing aids.
While Ellis described him as "pretty slick" and "pretty smooth," the partially bald and gray-haired businessman stared straight ahead.