Despite spending much of his political life steadfastly pretending

to be a highly moral heterosexual Christian patriot and happily-married father of five heterosexual children

, the former Governor of Virginia, Robert F. (Bob) McDonnell (centre), disclosed during his recent corruption trial that he has split from his wife, Maureen (right); whilst the couple's eldest daughter, Jeanine, revealed in court that her father's

squeaky clean

public image has been a sham for many years. These tragicomic revelations were the flimsy foundation on which Bob McDonnell's defence rested.
http://www.advocate.com/politics/media/2014/09/05/watch-rachel-maddow-done-bob-mcdonnells-moralizing-marriage
http://www.freerepublic.com/focus/news/800283/posts
Bob McDonnell is currently living with his family's Catholic Priest, Father Wayne Ball, who has the dubious distinction of once being arrested (with a young man) for performing sex acts in a car parked in a public place.
http://www.nytimes.com/2014/09/06/us/politics/for-bob-mcdonnell-a-miscalculation-at-the-scene-of-a-blunder.html?_r=0
In a sensational court case, which must be causing sleepless nights for the many US politicians, and former politicians, who have been co-opted by
'MLM'
racketeers (particularly those peddling pseudo-medical wampum), the f
ormer (Republican) Governor of Virginia, Bob McDonnell (b. 1954), and his wife, Maureen, have been convicted of conspiring to use his public office to promote what has been (somewhat generously) described as a

'dietary supplement,'

in return for substantial bribes.
The first Afro-American Federal Judge in Virginia, James R. Spencer
A federal jury convicted Bob McDonnell of 11 of the 13 counts with which he was charged; Maureen McDonnell was convicted of 9 of the 13 counts with which she was charged. Sentencing will not take place until Jan 2015. Both McDonnell and wife now

face up to 20 years in prison for each of their combined total of 20 conspiracy, fraud, extortion and bribery convictions. In reaction to

the mounting list of guilty verdicts, the couple hung their heads in shame and wept profusely before Senior US District Judge James R. Spencer.
The McDonnells then left the courtroom separately.
http://www.huffingtonpost.com/2014/09/05/bob-mcdonnell-appeal_n_5770608.html
Bob McDonnell, who is the first ever Governor of Virginia to be indicted for a criminal offence, has declared (via his attorney) his intention to appeal his convictions.
Although it now beggars belief, Bob McDonnell (an outrageous hypocrite who evidently couldn't even manage his own finances, let alone those of his country) had once been widely-tipped as Mitt Romney's running mate for the 2012 Presidential election. However, Mr. Romney's own extensive, sleazy connections with wealthy

'MLM'

racketeers (particularly, those behind the latter-day snake oil known as

'Nuskin'

) are even more astonishing.
To date US federal prosecutors, have not taken the slightest action against any of the numerous public officials, and former public officials, co-opted by

'MLM'

racketeers. Yet, it has been widely-reported that Madeleine Albright, and her consultancy company, have been in receipt of $10 millions from 'Herbalife.' Although she no longer holds public office, Ms. Albright's current silence on the embarrassing subject of 'MLM' in general, and 'Herbalife' in particular, should in itself be considered to be an unlawful favour. As I've previously stated in another article, if Ms. Albright still sincerely believes that

'Herbalife' has been an entirely lawful enterprise offering a viable 'income opportunity,'

then she's probably too stupid to be held to account.
The McDonnells had been charged with doing favours for the controversial
former CEO of
'Star Scientific,'
Jonnie Williams,
in exchange for more than $165,000 in 'gifts' and 'loans.' They were also charged with submitting fraudulent bank loan applications, and Maureen McDonnell was charged with one count of obstructing justice.
Apparently in return for his

co-operation

with federal prosecutors, Mr. Williams was not charged with any criminal offence, and it has been reported that he received a 'rare blanket immunity'
During the trial, attorneys acting for Bob McDonnell and his wife, provided painfully-intimate details of the breakdown of their marriage.
For obvious reasons, Maureen McDonnell chose not testify during the trial. However, t

he former Governor testified in his own defence, claiming that he only gave

'routine political courtesies

'

to Jonnie Williams.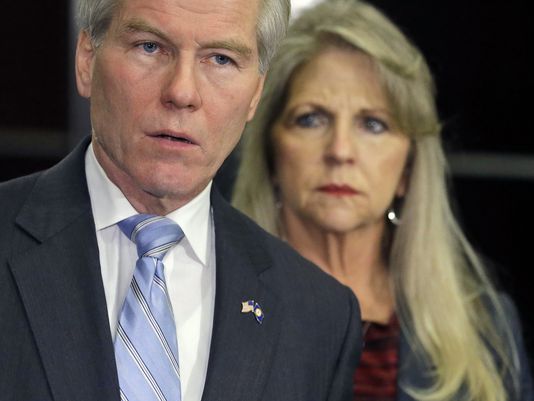 http://www.huffingtonpost.com/2014/08/27/jeanine-mcdonnell-testimony_n_5723660.html
Bob McDonnell, and other witnesses (including eldest daughter, Jeanine), divulged embarrassing details about
his secret marital problems; particularly concerning
Maureen McDonnell's obsessive behaviour towards Jonnie Williams.
However, this was perceived by the jury as being part of a defence strategy designed to prove that

the McDonnells could not be guilty of a conspiracy, because they had not really been on speaking terms.
Jonnie Williams testified (under immunity) that he actually spent lavishly on the McDonnells in order unlawfully to obtain their help promoting his
'cure-all, tobacco-derived anti-inflammatory, Anatabloc.'
Heading the list of bribes was:
approximately $20 000 of designer clothing and accessories for Maureen McDonnell.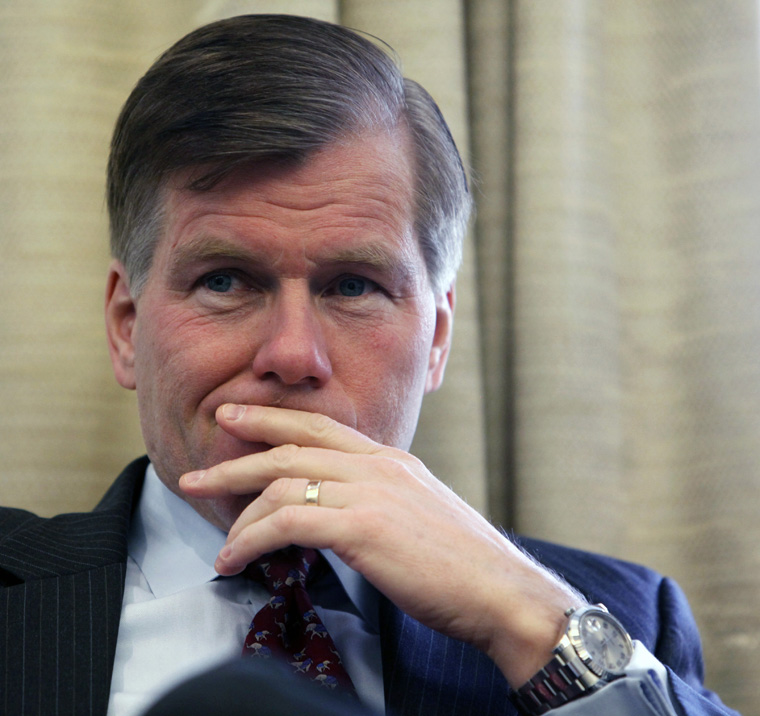 a $6 500 Rolex watch for Bob McDonnell.

$15 000 for the catering at one of the MacDonnell daughter's weddings.

$2 800 golf club membership fees for Bob McDonnell.
various golf equipment and golf trips for Bob McDonnell.

various vacations for the McDonnells.

Jonnie Williams also admitted supplying

what were described as

'loans'

totalling $120,000, to Bob and Maureen McDonnell.
In exchange, the McDonnells:
appeared at various

'Anatabloc'

promotional events which were reported in the media.

hosted a lunch at the Virginia Governor's Mansion which

'Star Scientific'

propaganda described as a

'product launch.'

permitted Jonnie Williams to invite a number of his associates to a reception for Virginia health care leaders (also held at the Governor's mansion)

arranged private meetings for Mr. Williams with two state health officials.
(It was, thus, revealed in court that Jonnie Williams had tried to legitimize his so-called
'Antabloc'
product by being seen to associate with Governor, and Mrs., McDonnell and with senior public officials, and by trying to obtain state funds for research.
However, in the end, no applications for research grants were submitted).
Prosecutors explained that it was the McDonnells who had approached Jonnie Williams, because they were in deep financial trouble. Yet, it would seem that the couple must have been a perfect target for an experienced charlatan. Their credit card debt had been around $90,000, whilst they were losing between $40,000 and $60,000 annually on family-owned, vacation rental properties.
Two of Williams

'loans'

to the McDonnells

(totalling $70,000) had apparently been intended to subsidise their two loss-making, Virginia Beach, rental houses.
Mr Williams openly stated in court that he first wrote out a cheque for $50,000 in response to Maureen McDonnell's desperate confession that she and her husband had major problems. Williams testified that Maureen McDonnell offered t

o

help

his company and that she had

experience of selling nutritional supplements.
Bob McDonnell testified in court that he had now repaid all the outstanding loans to Jonnie Williams, but apparently, it has not been disclosed exactly where he suddenly obtained this money.
David Brear (copyright 2014)