Warning:
The following BBC report fails to make it clear that the US-based organisation known as

'Avatar'

(ostensibly instigated by an ex-

'Scientology'

under-boss

,

Harry Palmer) has been the deceptive title for a 'Long Con' - an insidious form of fraud maliciously designed to exploit victims' existing beliefs and instinctual desires and make them falsely-believe that

they are exercising a completely free-choice.

'Long Cons' comprise

an enticing structured-scenario of control acted out as

reality

o

ver an extended period.
Like theatrical plays, 'Long Cons' are written, directed and produced. They involve leading players and supporting players as well as props, sets, extras, costumes, script, etc.

The hidden objective of 'Long Cons' is to convince unwary persons that fiction is

fact

and fact is

fiction,

progressively cutting them off

from external reality.

In this way, victims begin unconsciously to play along with the controlling-scenario and (in the false-expectation of future reward) large sums of money or valuables can be stolen from them.

Classically, the victims of 'Long Cons' can become deluded to such an extent that they will abandon their education, jobs, careers, etc., empty their bank accounts, and/or beg, steal, borrow from friends, family members, etc.
Despite the fact that the BBC journalist, Anna Holligan, has opted to use the word, 'sect,' the organisation known as

'Avatar'

has exhibited

'The Universal Identifying Characteristics of a Cult.'
In the English language, the word, 'sect,' means a dissenting religious, or political, or philosophical, group that has split off from a larger established religious, or political, or philosophical, movement. In several European languages, the word, 'sect' (and various spellings of it), is used in the same way that 'cult' is commonly-used in English. Therefore, I hope that Anna Holligan has merely been influenced in her choice of words by Dutch media reports.
Readers should be aware that the

'Avatar'

cultic

racket is a copy-cat of the

'Scientology' cultic

racket, but both of these pernicious games of make-believe are neither original nor unique and, consequently, they cannot be fully-understood in isolation.
____________________________________
Avatar: Scientology-style sect causes concern in Netherlands
By Anna Holligan
BBC News, Netherlands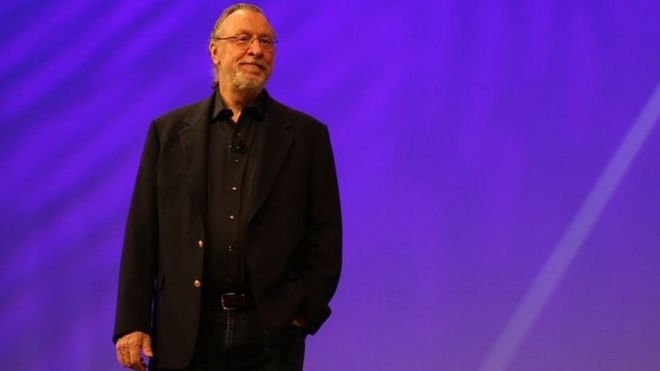 Reports of a Scientology-style sect infiltrating schools have aroused concern in the Netherlands.
A television investigation claimed to have found at least six private schools governed by "Avatar wizards" and guided by the principles of the Avatar ideology.
So what is Avatar (besides a blockbuster movie)? And how influential is it?

Avatar's self-proclaimed goal is to create an "enlightened planetary society".
Some members believe Earth was colonised by aliens, and Avatar explores controversial practices such as exorcism.
It was created in 1986 by the former Scientology leader Harry Palmer.
Emailing from their headquarters in Orlando, Florida, Mr Palmer told the BBC they have almost a million graduates worldwide.
"The basic doctrine of Avatar is: what you believe has consequences in your life," he says.
"The course does not promote a specific philosophy beyond this. We have people from all religions. What Avatar does teach are tools, techniques, processes for taking control of one's own mind, of connecting beliefs and actions to their consequence."
He shared a link, suggesting we get a feel for Avatar by exploring the free mini-courses.
Trainees typically pay for courses, which generate money for Mr Palmer's company Star's Edge. Prices vary from $500 (£350) for a five-day "Integrity Course" to $7,500 for a 13-day "Wizards Course".

People who qualify as a Master or Wizard can offer their own lessons. A portion of the profits are funnelled back to Avatar HQ.
Mr Palmer believes there are "tens of thousands" of Avatar disciples living in the Netherlands.
Sektesignaal or "sect alert" - a Dutch organisation set up to monitor sectarian movements - has asked the Dutch Education Inspectorate to investigate reports that Avatar poses a threat to society by covertly infiltrating public institutions which are ostensibly secular.
"We aren't saying if it's right or wrong," the organisation's manager Karin Krijnen told the BBC. "We are only worried if there has been abuse or misconduct. That's why there needs to be an investigation."
They are responding to claims that three Dutch councillors attained Wizard status and were using public money to send civil servants on Avatar training courses.
Han Bekkers, 69, a municipal secretary in the south-eastern province of Limburg, was one of those named in the reports. His spokesman Roek Lips told the BBC the reports were "mostly nonsense".
"Han Bekkers did the Wizard Course, but there was no public money used in training," he said. "And from the workshops he offers, none of the profits are transferred to Star's Edge, he is fully independent."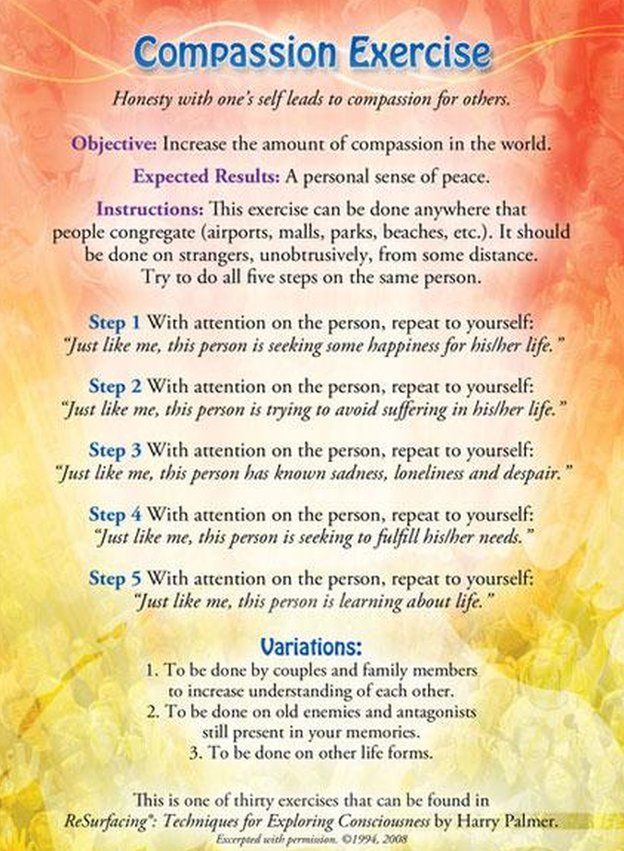 Avatar, Scientology - what's the difference?
Avatar shares much of its philosophy with Scientology.
It offers self-development programmes that borrow elements from Scientology, Shamanism, Hinduism and New Age philosophy.
Many of the original course materials incorporated Scientology terminology.
In 1984, the Church of Scientology won a copyright infringement case against Harry Palmer, who launched Avatar shortly afterwards.
It has retained some of the same terms such as "rundown" and course names like "integrity" and "professional".
Scientologists deny that they are part of a cult and reject accusations of abuse and scamming members. Followers describe it as providing spiritual support.
The word Avatar comes from Hindu mythology, and refers to the manifestation of a soul released in bodily form on Earth.

Read more on similar topics: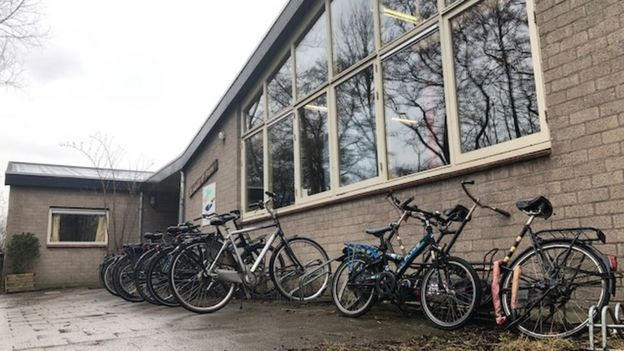 The BBC decided to look for evidence of Avatar at one of the schools mentioned in the reports.
Dodging muddy puddles along a pot-holed dirt track, and with the roar of planes from Schiphol airport overhead, we entered the Guus Kieft School in the commuter town of Amstelveen, just south of Amsterdam.
In the lobby we met social studies teacher Samuel Dirkse, who was clasping a mug of tea and wearing a beanie.
"I'd never heard of Avatar," he said. "I knew of the movie, of course, but nothing like Scientology - it was the first time I'd heard of it."
One of the staff did an Avatar course. "She'd never mentioned it before and she's not a Wizard or anything, it was only for personal development," Mr Dirkse said.
"Parents are scared because they see the reports and think there's a cult. The journalists didn't come here, they just make these accusations. A few of the pupils are very angry. Now people are looking at them like they're from some kind of cult."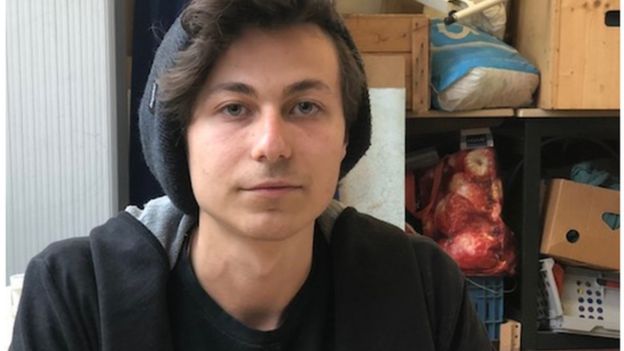 Dutch democratic or free schools often attract parents who believe their children will excel in less controlled environments.
A number of these primary and secondary schools offer self-development courses designed to "identify and remove limiting beliefs".
This one resembled a rather relaxed drama school. A boy sitting on a desk strummed a guitar, a teenage girl stared intently at her phone, earphones plugged in.
Zeno, 14, seemed bemused by the suggestion that his school was run by wizards. "It's nonsense. I never knew what Avatar was," he said.
His mother Christel van Zweden explained that they chose an alternative school to escape the relentless pressure to meet performance targets in the mainstream.
"Schools need to be free of occult or extremist things. They should be neutral. I'm against Scientology, I'm against Avatar, I'm against any kind of indoctrination," she said.
"Now it's like a witch hunt. Everyone is pointing the finger just because we come to a school that does things differently. I'm confident there is no brainwashing here."
Another school called Life! told us one of its teachers did an Avatar course for personal reasons and that it wasn't taught to the students.
Across the road from the Guus Kieft School, a neighbour, Jurgen Seunke, was walking his black labradors in the rain. I asked if he was worried about the reports of a cult next door.
"In the Bible Belt they don't want kids to have injections against polio, or to allow homosexuality, because they say it's God's will," he replied.
"So even if Scientology exists across the road, everyone should be free to choose. And anyway, it's just a few kids, right? It's not like they have an army or anything."
BBC (copyright 2018)
________________________________________________________________________
In 1961 (after years of field-research, including the interviewing of US servicemen and civilians held prisoner during the Korean War), Dr. Robert Jay Lifton (b. 1926) published, 'Thought Reform and the Psychology of Totalism.' In this standard medical text-book, Dr. Lifton identified 8 'themes' which, if present in any group, indicate that its members are being subjected to a mixture of social, psychological and physical pressures, designed to produce radical changes in their individual beliefs, attitudes and behaviour.
1).
'Milieu control'
— the attempted control of everything an individual experiences (i.e. sees, hears, reads, writes and expresses). This includes discouraging subjects from contacting friends and relatives outside the group and undermining trust in exterior sources of information; particularly, the independent media.
2).
'Personal or mystical manipulation'
— charismatic (psychologically dominant) leaders create a separate environment where specific behaviour is required; leading to group members believing that they have been chosen and that they have a special purpose. Normally group members will insist that they have not been coerced into group membership, and that their new way of life and beliefs are the result of a completely free-choice.
3). 'Demand for purity'
— everything in life becomes either pure or impure, negative or positive, etc. This builds up a sense of shame and guilt. The idea is promoted that there is no alternative method of thinking or middle way, to that promoted by the group or by those outside it. Everything in life is either good or bad and anything is justified provided the group sanctions it as good.
4). 'Confession'
— personal weaknesses are admitted to, to demonstrate how group membership can transform an individual. Group members often have to rewrite their personal histories and those of their friends and relatives, denigrating their previous lives and relationships. Other techniques include group members writing personal reports on themselves and others. Outsiders are presented as a threat who will only try to return group members to their former incorrect thinking.
5).
'Sacred science'
— the belief in an inexplicable power system or secret knowledge, derived from a hierarchy who must be copied and who cannot be challenged. Often the group's leaders claim to be followers of traditional historical figures (particularly, established political, scientific and religious thinkers). Leaders promote the idea that their own teaching will also benefit the entire world, and it should be spread.
6). 'Loading the language'
— a separate vocabulary used to bond the group together and short-circuit critical thought processes. This can become second nature within the group, and talking to outsiders can become difficult and embarrassing. Derogatory names, or directly racist terms, are often given to outsiders.
7).
'Doctrine over persons'
— individual members are taught to alter their own view of themselves before they entered the group. Former attitudes and behaviour must then be re-interpreted as worthless, and/or dangerous, using the new values of the group.
8).
'Dispensing of existence'
— promotion of the belief that outsiders — particularly, those who disagree with the teaching of the group — are inferior and are doomed. Therefore, they can be manipulated, and/or cheated, and/or dispossessed, and/or destroyed. This is justifiable, because outsiders only represent a danger to salvation.
_________________________________________________________________
Another giant in the field of academic research into the cult phenomenon, is Prof. Margaret Singer (1921-2003). Her major work which was published in 1996, is 'Cults in Our Midst.' (
http://en.wikipedia.org/wiki/Cults_in_Our_Midst).
In this, Prof. Singer set out 'six conditions' in which totalistic thought-reform can be achieved:
1)
.
Keep the person unaware of what is going on and how attempts to psychologically condition him or her are directed in a step-by-step manner.
Potential new members are led, step by step, through a behavioral-change program without being aware of the final agenda or full content of the group. The goal may be to make them deployable agents for the leadership, to get them to buy more courses, or get them to make a deeper commitment, depending on the leader's aim and desires.
2).
Control the person's social and/or physical environment; especially control the person's time.
Through various methods, newer members are kept busy and led to think about the group and its content during as much of their waking time as possible.
3). Systematically create a sense of powerlessness in the person.
This is accomplished by getting members away from their normal social support group for a period of time and into an environment where the majority of people are already group members.
The members serve as models of the attitudes and behaviors of the group and speak an in-group language.
Strip members of their main occupation (quit jobs, drop out of school) or source of income or have them turn over their income (or the majority of) to the group.
Once the target is stripped of their usual support network, their confidence in their own perception erodes.
As the target's sense of powerlessness increases, their good judgment and understanding of the world are diminished. (ordinary view of reality is destabilized)
As the group attacks the target's previous worldview, it causes the target distress and inner confusion; yet they are not allowed to speak about this confusion or object to it - leadership suppresses questions and counters resistance.
This process is sped up if the targeted individual or individuals are kept tired - the cult will take deliberate actions to keep the target constantly busy.

4). Manipulate a system of rewards, punishments and experiences in such a way as to inhibit behavior that reflects the person's former social identity.
Manipulation of experiences can be accomplished through various methods of trance induction, including leaders using such techniques as paced speaking patterns, guided imagery, chanting, long prayer sessions or lectures, and lengthy meditation sessions.
The target's old beliefs and patterns of behavior are defined as irrelevant or evil. Leadership wants these old patterns eliminated, so the member must suppress them.
Members get positive feedback for conforming to the group's beliefs and behaviors and negative feedback for old beliefs and behavior.
5).
The group manipulates a system of rewards, punishments, and experiences in order to promote learning the group's ideology or belief system and group-approved behaviors.
Good behavior, demonstrating an understanding and acceptance of the group's beliefs, and compliance are rewarded while questioning, expressing doubts or criticizing are met with disapproval, redress and possible rejection. Anyone who asks a question is made to feel there is something inherently disordered about them to be questioning.
The only feedback members get is from the group; they become totally dependent upon the rewards given by those who control the environment.
Members must learn varying amounts of new information about the beliefs of the group and the behaviors expected by the group.
The more complicated and filled with contradictions the new system is and the more difficult it is to learn, the more effective the conversion process will be.
Esteem and affection from peers is very important to new recruits. Approval comes from having the new member's behaviors and thought patterns conform to the models (members). Members' relationship with peers is threatened whenever they fail to learn or display new behaviors. Over time, the easy solution to the insecurity generated by the difficulties of learning the new system is to inhibit any display of doubts—new recruits simply acquiesce, affirm and act as if they do understand and accept the new ideology.
6)
.
Put forth a closed system of logic and an authoritarian structure that permits no feedback and refuses to be modified except by leadership approval or executive order.
The group has a top-down, pyramid structure. The leaders must have verbal ways of never losing.
Members are not allowed to question, criticize or complain. If they do, the leaders allege the member is defective, not the organization or the beliefs.
The targeted individual is treated as always intellectually incorrect or unjust, while conversely the system, its leaders and its beliefs are always automatically, and by default, considered as absolutely just.
Conversion or remolding of the individual member happens in a closed system. As members learn to modify their behavior in order to be accepted in this closed system, they change—begin to speak the language—which serves to further isolate them from their prior beliefs and behaviors.
_________________________________________________________________
Building on Lifton's and Singer's solid foundation (and after much research) I concluded that pernicious cultism is an evolving criminogenic phenomenon which, like all phenomena,
cannot be accurately defined. Therefore, I set down the essential, and universal, identifying characteristics of a pernicious cult, and I first published these in 2005:
It is important to note that cults don't just suddenly appear and they don't always exhibit exactly the same characteristics. This is because (like cancers and viruses) cults grow and evolve (and sometimes explode or even implode) and their identifying characteristics appear
at different stages of their evolution cycle. Thus, the fact that a particular group doesn't exhibit all of the characteristics described in the following document, doesn't mean that it won't in the future or that it should not be identified as being a constituent part of the overall cult phenomenon.
_______________________________________________________________
The Universal Identifying Characteristics of a Cult
_______________________________________________________________
Apart from its use in the sense of 'a popular fashion especially followed by a specific section of society' or 'a person or thing popularised in this way,' the traditional definition of the English noun, cult (Latin cultus worship), has been 'a system of religious worship (Latin religiosus obligation, bondage) especially as expressed in ritual,' or 'devotion or homage to a person or thing.' However, the word is now also used as shorthand for what is more-accurately described as a pernicious cult. This ongoing historic, and criminogenic, phenomenon can be briefly described as:
any self-perpetuating, non-rational/esoteric, ritual belief system established or perverted for the clandestine purpose of human exploitation.
Such groups are identified by the following characteristics:
1). Deception.
Pernicious cults are presented externally as traditional associations. These can be arbitrarily defined by their instigators as almost any banal group ('religious', 'cultural', 'political', 'commercial', etc.). However, internally, they are always totalitarian (i.e. they are centrally-controlled and require of their core-adherents an absolute subservience to the group and its patriarchal, and/ or matriarchal, leadership above all other persons). By their very nature, pernicious cults never present themselves in their true colours. Consequently, no one ever becomes involved with one as a result of his/her fully-informed consent.
2). Self-appointed sovereign leadership.
Pernicious cults are instigated and ruled by psychologically dominant individuals, and/or bodies of psychologically dominant individuals (often with impressive, made-up names, and/or ranks, and/or titles), who hold themselves accountable to no one. These individuals have severe and inflexible Narcissistic Personalities (i.e. they suffer from a chronic psychological disorder, especially when resulting in a grandiose sense of self-importance/ righteousness and the compulsion to take advantage of others and to control others' views of, and behaviour towards, them).* They steadfastly pretend moral and intellectual authority whilst pursuing various, hidden, criminal objectives (fraudulent, and/or sexual, and/or violent, etc.). The admiration of their adherents only serves to confirm, and magnify, the leaders' strong sense of self-entitlement and fantasies of unlimited success, power, brilliance, beauty, ideal love, etc.
_________________________________________________________________
* 'Narcissistic Personality Disorder,' is a psychological term first used in 1971 by Dr. Heinz Kohut (1913-1981). It was recognised as the name for a form of pathological narcissism in 'The Diagnostic and Statistical Manual of Mental Disorders 1980.' Narcissistic traits (where a person talks highly of himself/herself to eliminate feelings of worthlessness) are common in, and considered 'normal' to, human psychological development. When these traits become accentuated by a failure of the social environment and persist into adulthood, they can intensify to the level of a severe mental disorder. Severe and inflexible NPD is thought to effect less than 1% of the general adult population. It occurs more frequently in men than women. In simple terms, NPD is reality-denying, total self-worship born of its sufferers' unconscious belief that they are flawed in a way that makes them fundamentally unacceptable to others. In order to shield themselves from the intolerable rejection and isolation which they unconsciously believe would follow if others recognised their defective nature, NPD sufferers go to almost any lengths to control others' view of, and behaviour towards, them. NPD sufferers often choose partners, and raise children, who exhibit 'co-narcissism' (a co-dependent personality disorder like co-alcoholism). Co-narcissists organise themselves around the needs of others (to whom they feel responsible), they accept blame easily, are eager to please, defer to others' opinions and fear being seen as selfish if they act assertively. NPD was observed, and apparently well-understood, in ancient times. Self-evidently, the term, 'narcissism,' comes from the allegorical myth of Narcissus, the beautiful Greek youth who falls in love with his own reflection.
Currently, NPD has nine recognised diagnostic criteria (five of which are required for a diagnosis):
has a grandiose sense of self-importance.

is preoccupied with fantasies of unlimited success, power, brilliance, beauty, ideal love, etc.

believes that he/she is special and unique and can only be understood by other special people.

requires excessive admiration.

strong sense of self-entitlement.

takes advantage of others to achieve his/her own ends.

lacks empathy.

is often envious or believes that others are envious of him/her.

arrogant disposition.
____________________________________________________________
3). Manipulation.
Pernicious cults employ co-ordinated, devious techniques of social and psychological persuasion (variously described as: 'covert hypnosis', 'mental manipulation', 'coercive behaviour modification', 'group pressure', 'thought reform', 'ego destruction', 'mind control', 'brainwashing', 'neuro-linguistic programming', 'love bombing', etc.). These techniques are designed to fulfil the hidden criminal objectives of the leaders by provoking in the adherents an infantile total dependence on the group to the detriment of themselves and of their existing family, and/or other, relationships. Pernicious cults manipulate their adherents' existing beliefs and instinctual desires, creating the illusion that they are exercising free will. In this way, adherents can also be surreptitiously coerced into following potentially harmful, physical procedures (sleep deprivation, protein restriction, repetitive chanting/ moving, etc.) which are similarly designed to facilitate the shutting down of an individual's critical and evaluative faculties without his/ her fully-informed consent.
4). Radical changes of personality and behaviour. Pernicious cults can be of any size, duration and level of criminality. They comprise groups, and/or sub-groups, of previously diverse individuals bonded by their unconscious acceptance of the self-gratifying, but wholly imaginary, scenario that they alone represent a positive or protective force of purity and absolute righteousness derived from their leadership's exclusive access to a superior or superhuman knowledge, and that they alone oppose a negative or adversarial force of impurity and absolute evil.Whilst this two-dimensional, or dualistic, narrative remains the adherents' model of reality, they are, in effect, constrained to modify their individual personalities and behaviour accordingly.
5). Pseudo-scientific mystification.
The instigators of pernicious cults seek to overwhelm their adherents emotionally and intellectually by pretending that progressive initiation into their own superior or superhuman knowledge (coupled with total belief in its authenticity and unconditional deference to the authority of its higher initiates) will defeat a negative or adversarial force of impurity and absolute evil, and lead to future, exclusive redemption in some form of secure Utopian existence. By making total belief a prerequisite of redemption,adherents are drawn into a closed-logic trap (i.e. failure to achieve redemption is solely the fault of the individual who didn't believe totally). Cultic pseudo-science is always essentially the same hypnotic hocus-pocus, but it can be peddled in an infinite variety of forms and combinations ('spiritual', 'medical', 'philosophical', 'cosmological,''extraterrestrial', 'political', 'racial', 'mathematical', 'economic', 'New-Age', 'magical', etc.), often with impressive, made-up, technical-sounding names. It is tailored to fit the spirit of the times and to attract a broad range of persons, but especially those open to an exclusive offer of salvation (i.e. the: sick, dissatisfied, bereaved, vanquished, disillusioned, oppressed, lonely, insecure, aimless, etc.). However, at a moment of vulnerability, anyone (no matter what their: age, sex, nationality, state of mental/ physical health, level of education, etc.) can need to believe in a non-rational, cultic pseudo-science. Typically, obedient adherents are granted ego-inflating names, and/or ranks, and/or titles, whilst non-initiates are referred to using derogatory, dehumanising terms. Although initiation can at first appear to be reasonable and benefits achievable, cultic pseudo-science gradually becomes evermore costly and mystifying. Ultimately, it is completely incomprehensible and its claimed benefits are never quantifiable. The self-righteous euphoria and relentless enthusiasm of cult proselytisers can be highly infectious and deeply misleading. They are invariably convinced that their own salvation also depends on saving others.
6). Monopoly of information.
The leaders of pernicious cults seek to control all information entering not only their adherents' minds, but also that entering the minds of casual observers. This is achieved by constantly denigrating all external sources of information whilst constantly repeating the group's reality-inverting key words and images, and/or by the physical isolation of adherents. Cults leaders systematically categorise, condemn and exclude as unenlightened, negative, impure, absolutely evil, etc. all free-thinking individuals and any quantifiable evidence challenging the authenticity of their imaginary scenarios of control. In this way, the minds of cult adherents can become converted to accept only what their leadership arbitrarily sanctions as enlightened, positive, pure, absolutely righteous, etc. Consequently, adherents habitually communicate amongst themselves using their group's thought-stopping ritual jargon, and they find it difficult, if not impossible, to communicate with negative persons outside of their group whom they falsely believe to be not only doomed, but also to be a suppressive threat to redemption.
7). False justification.
In pernicious cults, a core-group of adherents can be gradually dissociated from external reality and reformed into deployable agents, and/or de facto slaves, and/or expendable combatants, etc., furthering the hidden criminal objectives of their leaders, completely dependent on a collective paranoid delusion of absolute moral and intellectual supremacy fundamental to the maintenance of their individual self-esteem/identity and related psychological function. It becomes impossible for such fanatics to see humour in their situation or to feel pity for, or to empathise with, non-adherents. Their minds are programmed to interpret the manipulation, and/or cheating, and/or dispossession, and/or destruction, of inferior outsiders (particularly, those who challenge their group's controlling scenario) as perfectly justifiable.
8). Structural mystification.
The instigators of pernicious cults can continue to organise the creation, and/or dissolution, and/or subversion, of further (apparently independent) corporate structures pursuing lawful, and/or unlawful, activities in order to prevent, and/or divert, investigation and isolate themselves from liability. In this way, some cults survive all low-level challenges and spread like cancers enslaving the minds, and destroying the lives, of countless individuals in the process. At the same time, their leaders acquire absolute control over capital sums which place them alongside the most notorious racketeers in history. They operate behind ever-expanding, and changing, fronts of 'limited-liability, commercial companies,' and/or 'non-profit-making associations,' etc. Other than 'religious /philosophical' and 'political' movements and 'secret societies,' typical reality-inverting disguises for cultic crime are:
'charity/ philanthropy'; 'fund-raising'; 'lobbying' on topical issues
('freedom', 'ethics', 'environment', 'human rights', 'women's rights', 'child protection', 'law enforcement', 'social justice', 'peace,' etc.); 'publishing and media'; 'education'; 'academia'; 'celebrity'; 'patriotism'; 'information technology'; 'public relations'; 'advertising'; 'medicine'; 'alternative medicine'; 'nutrition'; 'rehabilitation'; 'manufacturing'; 'retailing'; 'direct selling/ marketing'; 'multilevel marketing'; 'network marketing'; 'regulation'; 'personal development'; 'self-betterment'; 'positive thinking'; 'self-motivation'; 'leadership training'; 'life coaching'; 'research and development'; 'investment'; 'real estate'; 'sponsorship'; 'bereavement/trauma counselling'; 'addiction counselling'; 'legal counselling'; 'cult exit-counselling'; 'financial consulting'; 'management consulting'; 'clubs'; etc.
9)
. Chronic psychological deterioration symptoms. The long-term core-adherents of pernicious cults are psychotic (i.e. suffering from psychosis, a severe mental derangement, especially when resulting in delusions and loss of contact with external reality). Core-adherents who manage to break with their group and confront the ego-destroying reality that they've been systematically deceived and exploited, are invariably destitute and dissociated from all their previous social contacts. For many years afterwards, recovering former core-adherents can suffer from one, or more, of the following psychological problems (which are also generally indicative of the victims of abuse):
depression; overwhelming feelings (guilt, grief, shame, fear, anger, embarrassment, etc.); dependency/ inability to make decisions; retarded psychological/ intellectual development; suicidal thoughts; panic/ anxiety attacks; extreme identity confusion; Post-Traumatic Stress Disorder; insomnia/ nightmares; eating disorders; psychosomatic illness ( asthma, skin disorders, headaches, fatigue, etc.); sexual problems/ fear of forming intimate relationships; inability to trust; etc.
10). Repression of all dissent.
The leaders of the most-destructive cults are megalomaniacal psychopaths (i.e. suffering from a chronic mental disorder, especially when resulting in paranoid delusions of grandeur and self-righteousness, and the compulsion to pursue grandiose objectives). The unconditional deference of their deluded adherents only serves to confirm, and magnify, the leaders' own paranoid delusions. This type of cult leader maintains an absolute monopoly of information whilst perpetrating, and/or directing, evermore heinous crimes. They sustain their activities by the imposition of arbitrary contracts and codes (secrecy, denunciation, confession, justice, punishment, etc.) within their groups, and by the use of humiliation, and/or intimidation, and/or calumny, and/or malicious prosecution (where they pose as victims), and/or sophism, and/or the infiltration of traditional culture, and/or corruption, and/or intelligence gathering and blackmail, and/or extortion, and/or physical isolation, and/or violence, and/or assassination, etc., to repress any internal or external dissent.
David Brear (copyright 2018)
____________

_____________________________________________________________