Coercive behaviour modification techniques designed to trick individuals into believing
they were making a free choice
to enter an advance fee fraud (peddled as
'education courses' containing Donald Trump's exclusive secrets to obtain financial success
)
are
included in records released during a class-action lawsuit against the so-called
'Trump University.'
Predictably, Mr Trump continues to pretend
moral and intellectual authority
and has flatly denied that his
'school'
misled
'students.'
'Trump University Inc.'
is the focus of two class-action lawsuits in San Diego, California, alleging the company defrauded victims by failing to deliver on promises
to impart Mr Trump's secrets of real estate investment success.
Victims
say they were misled by glossy propaganda boasting that
Mr Trump had personally 'hand-picked' teachers and 'overseen the curriculum.'
In response
,
Trump steadfastly pretends that
the majority of his customers (98%) were satisfied.
He is evidently
secure in the knowledge that the majority of fraud victims always remain silent in defence of their egos.
Gonzalo Curiel.
The documents were released following an order by US District Court Judge, Gonzalo Curiel. The judge ruled that
the files were in the public interest since Mr Trump had become 'the front-runner in the Republican nomination in the 2016 presidential race.'
Classically, Trump has completely ignored his victims' suffering and attacked the Judge as
'biased.'
In a separate civil lawsuit in New York,
Attorney General, Eric Schneiderman has alleged that
'Trump University
' used deceptive practices and misled
students
about the support they would get, but Mr Trump has again flatly denied any wrongdoing.
A judge has already said the $40m action in New York should proceed to trial, but Mr Trump is appealing this ruling and has attacked Schneiderman as
politically motivated.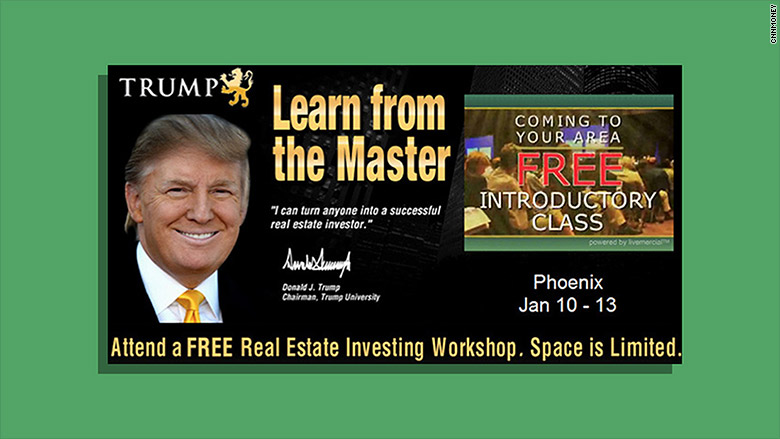 http://money.cnn.com/2016/03/08/news/trump-university-controversy-donald-trump/
The so-called
'Trump University'
was instigated in 2005 as
a commercial enterprise
under the Trump brand, peddling so-called
'courses in entrepreneurship.'
However, t
he real extent of
'University Chairman'
Mr Trump's involvement
is one of the key points at issue. Until it closed in 2010, ten thousands individuals are known to have given their money to the so-called
'Trump University'
and an estimated total of $40 millions was collected.
Victims were initially lured into the trap by Mr. Trump's
'billionaire'
celebrity name and image, and by
'Free Trump University Introductory Classes.'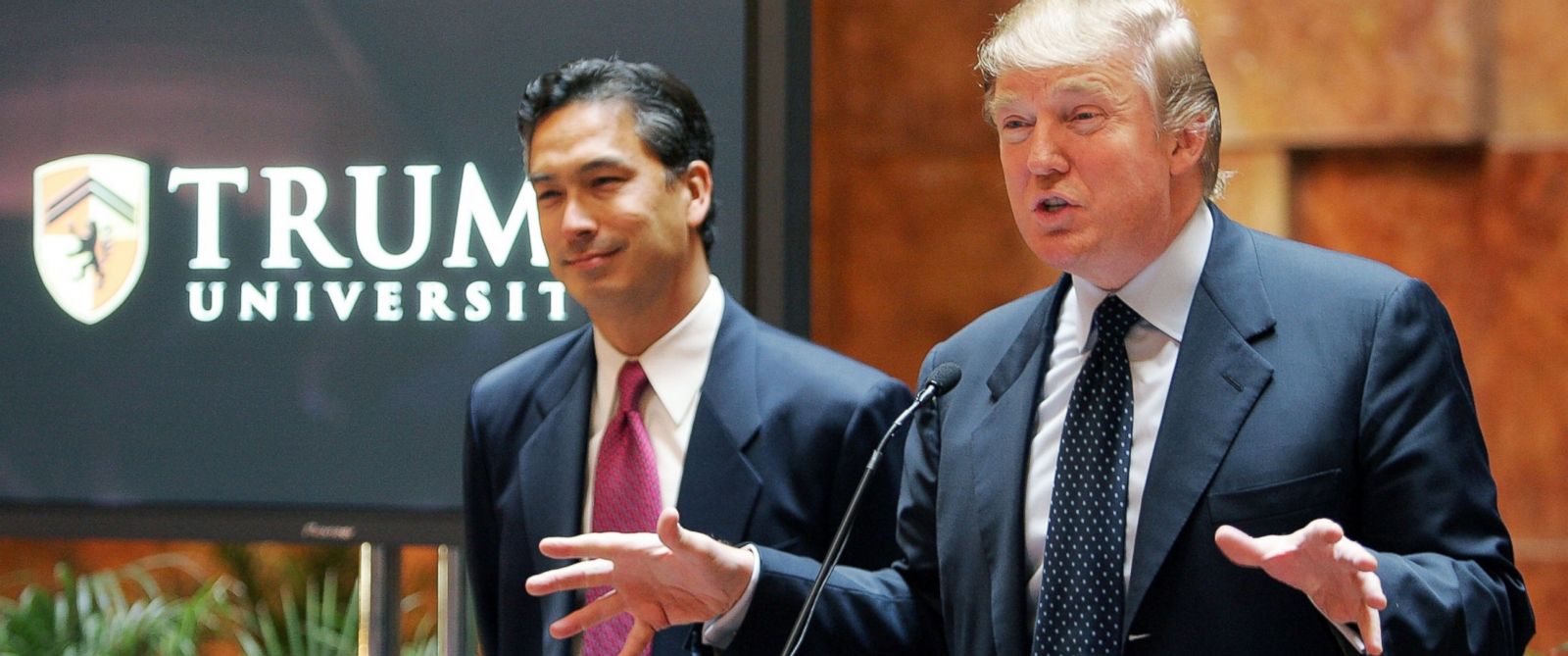 Michael Sexton (left).
Extensive testimony from former
'Trump University'
executives begins to uncover Mr Trump's real level of guilt. Michael Sexton, ex
'Trump University President,'
said in a 2012 deposition, that Mr Trump offered 'very good and substantive input' to the
program's marketing materials.
David Brear (copyright 2016)