Britain's new Prime Minister, Theresa May, is the Member of Parliament for Maidenhead.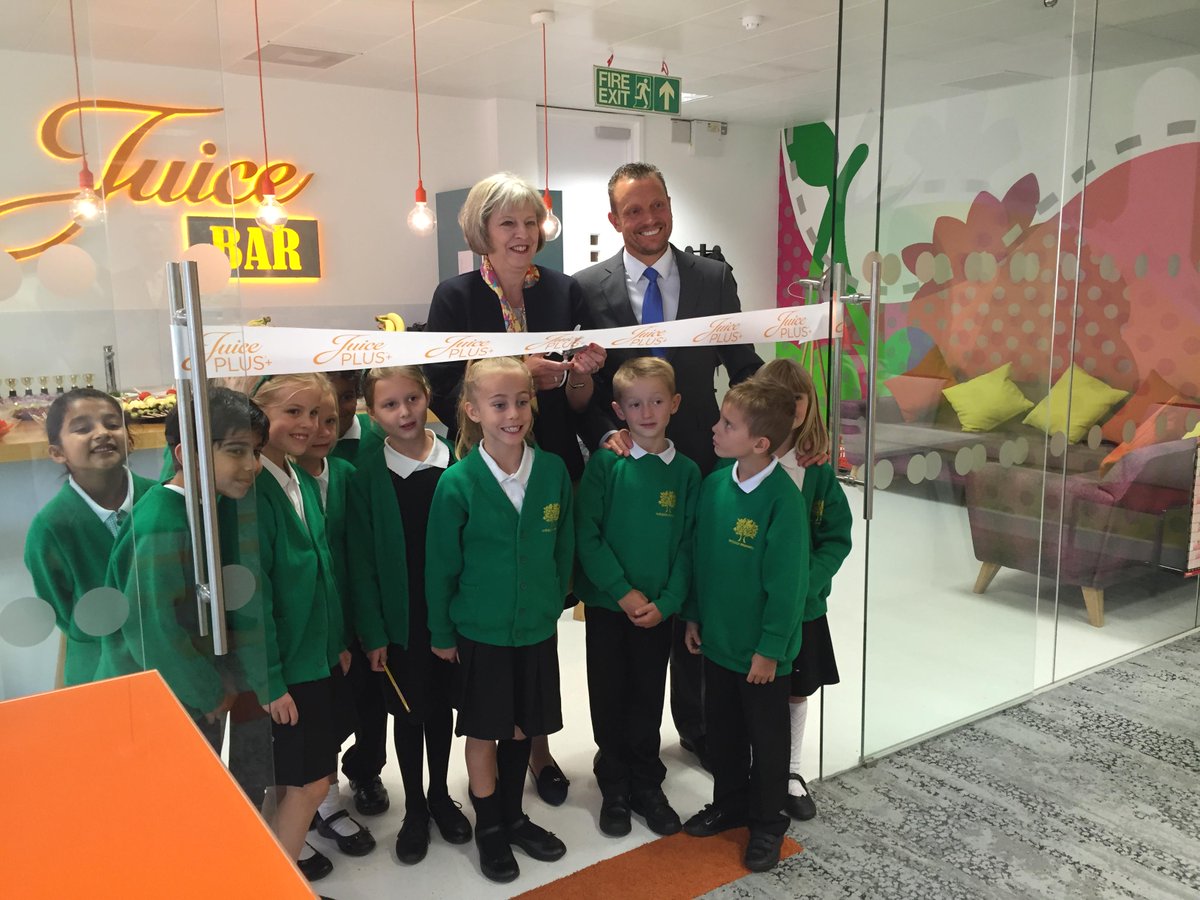 In the capacity of local MP, last year Theresa May (who was then the UK Home Secretary) was tricked into opening the new HQ of

'JuicePlus UK Ltd.'

Evidently, Theresa May MP was completely unaware that this is the legally-registered corporate-front for a US-based,

'Amway'

copy-cat, blame-the-victim 'MLM income opportunity' cultic racket which has been hiding in plain sight and stealing from countless UK citizens.
M
ore than half a century of quantifiable evidence, proves beyond all reasonable doubt that what has become popularly known as
'Multi-Level Marketing
'
is nothing more than an absurd, cultic, economic pseudo-science, and that the impressive-sounding made-up term
'MLM,'
is, therefore, part of an extensive, thought-stopping, non-traditional jargon which has been developed, and constantly-repeated, by the instigators, and associates, of various, copy-cat, major, and minor, ongoing organised crime groups (hiding behind labyrinths of legally-registered corporate structures) to shut-down the critical, and evaluative, faculties of victims, and of casual observers, in order to perpetrate, and dissimulate, a series of blame-the-victim closed-market swindles or pyramid scams (dressed up as
'legitimate direct selling income opportunites')
,
and related advance-fee frauds (dressed up as
'legitimate training and motivation, self-betterment, programs, recruitment leads, lead generation systems,'
etc.)
.
The deceiving of Theresa May into associating with
'Juice Plus'
and the subsequent use of her name and image to commit fraud and to prevent victims of that fraud from facing reality and complaining, forms part of an overall pattern of ongoing major racketeering activity.
David Brear (copyright 2016)