STOP PRESS!
August 28th, 2014.
______________________________
'Lyoness'
lie finally under investigation in Australia.


Today's media release (posted below) from the 'Australian Competition Consumer Commission,' proudly declares that

'Lyoness'

has been under investigation, and will be prosecuted, as a suspected pyramid scheme dissimulated behind a

'cash back'

scheme.
Laughably, but tragically, the same document reveals that agents of the 'ACCC' have not yet looked beyond the ends of their noses. Consequently, they still fail to understand that the mystifying labyrinth of

'Lyoness'

companies has merely been the corporate front for the latest version of an evolving, historically-significant, criminogenic phenomenon which can be accurately described as, blame-the-victim

'Multi-Level Marketing Income Opportunity'

cultic racketeering.


In reality,

what has become popularly known as

'Multi-Level Marketing

'

is nothing more than an absurd, cultic, economic pseudo-science. The impressive-sounding made-up term

'MLM,'

is, therefore, part of an extensive, thought-stopping, non-traditional jargon which has been developed, and constantly-repeated, by the instigators, and associates, of various, copy-cat, major, and minor, ongoing organized crime groups (hiding behind labyrinths of legally-registered corporate structures) to shut-down the critical, and evaluative, faculties of victims, and of casual observers (including regulators), in order to perpetrate, and dissimulate, a series of blame-the-victim closed-market swindles or pyramid scams (dressed up as

'legitimate direct selling income opportunites')

,

and related advance-fee frauds (dressed up as

'legitimate training and motivation, self-betterment, programs, leads,'

etc.).
David Brear (copyright 2014)




http://www.accc.gov.au/media-release/accc-takes-action-against-alleged-pyramid-scheme-operator


ACCC

takes

action

against

alleged
pyramid

scheme

operator
The

Australian

Competition

and

Consumer

Commission

has

instituted

proceedings

against

Lyoness

International

AG,

Lyoness

Asia

Limited,

Lyoness

UK

Limited

and

Lyoness

Australia

Pty

Limited

(together

'Lyoness')

for

operating

a

pyramid

selling

scheme

and

engaging

in

referral selling.
Although Lyoness has been investigated by regulators for conduct in other countries, this is the first court action taken against Lyoness alleging that the Lyoness Loyalty Program constitutes a pyramid scheme.
Pyramid schemes involve new participants providing a financial or other benefit to other existing participants in the scheme. New participants are induced to join substantially by the prospect that they will be entitled to benefits relating to the recruitment of further new participants. Pyramid schemes may also offer products or services, but making money out of recruitment is their main aim, and often the only way for a member to recover any money is to convince other people to join up. In contrast, people in legitimate multi-level marketing schemes earn money by selling genuine products to consumers, not from the recruiting process.
The ACCC alleges that Lyoness has operated the scheme in Australia from mid-2011 and that it continues to operate the scheme. The scheme offers 'cash back' rebates to members who shop through a Lyoness portal, use Lyoness vouchers or present their Lyoness card at certain retailers.
Whilst cash back offers themselves are not prohibited by the Australian Consumer Law (ACL), the ACCC alleges that the Lyoness scheme also offers commissions to members who recruit new members who make a down payment on future shopping.
"Pyramid schemes are often sophisticated and may be operated under the guise of a legitimate business. Although these schemes can appear to be legitimate, the most significant inducement for new members to get involved is to earn 'residual' or 'passive' income from new members signing up," ACCC Chairman Rod Sims said.
"The concern with pyramid schemes is that the financial benefits held out to induce potential members to join up rely substantially on the recruitment of further new members into the scheme. For these schemes to work so that everyone can make a profit, there would need to be an endless supply of new members."
"Under the Australian Consumer Law, it is illegal not only to establish or promote a pyramid scheme, but also to participate in one in any capacity," Mr Sims said.
The ACCC also alleges that the conduct by Lyoness breached the ACL prohibition on 'referral selling', where a consumer is induced to buy goods or services by the promise of a commission or rebate contingent on a later event.
The ACCC is seeking declarations, pecuniary penalties, injunctions, an order requiring the Lyoness website to link to the case report and costs.
As Lyoness International AG, Lyoness Asia Limited and Lyoness UK Limited are located overseas, the ACCC will be making arrangements for service on those entities.
The first Directions Hearing in these proceedings will be at 9.30am on 16 September, 2014 before Justice Flick in Sydney.
Media enquiries:
Media team - 1300 138 917
____________________________________________________
WARNING
THE

'Lyoness' RACKET

IS IN THE PROCESS OF COLLAPSE!
__________________________________
November 13th 2013
The '
Lyoness Ministry of Truth'
insists that:
It's 'absurd' and 'offensive" to 'call' Führer Freidl a 'Nazi'
However, in respect of herr Freidl, and his unoriginal fairy story entitled

'Lyoness,'

these words are an accurate use of the English language
___________________________
Oct 29th 2013
This morning, a

'Lyoness'

adherent, Charles Costello, has left a comment in which he says:
'No substantial entry on this site for over two months. It would appear that the anti-Lyoness chorus has run out of music!'
Charles Costello is sadly-deluded fellow.
Since the self-perpetuating, blame-the victim
'Income Opportunity' racket
commonly-known as
'Lyoness,'
is only a small part of an ongoing criminogenic phenomenon, I suggest that he takes a long hard look at the rest of this Blog.
Mr. Costello will find that contrary to what he steadfastly pretends, numerous articles have, in fact, been posted in the last few months by me; including this, October 25th.:
If Mr. Costello then takes the trouble to investigate further, he will discover that the
'Lyoness'
racket is actually mentioned in documents submitted last week (along with a petition drafted by an attorney, Douglas Brooks, and signed by over 1000 concerned persons) to the US Government.
Mr. Costello could also benefit from reading this recent article about another self-perpetuating, blame-the-victim racket commonly known as
'Scientology:'
I invite Mr. Costello to confront the ego-destroying fact that organizations exist (known as cults), the self-appointed leaders of which, seek to control the reality of their followers by cutting them off from all external sources of information, in order to exploit them.
To core
-'Scientologists,'
exactly as in the case of core-
'Lyoness'
adherents, no matter what evidence is produced proving that they are the victims of a cruel deception, their minds are programmed to reject the truth as
'a pack of lies.'
If at any time in the future Charles Costello, manages to re-enter reality and his critical, and evaluative, faculties begin functioning again, I have invited him to contact me.
There is no shame in having the courage to admit to being the victim of a fraud: the shame lies in refusing to face up to reality.
David Brear (copyright 2013)
Last Updated: 20 August 2013 12:02
International shopping program Lyoness is in the spotlight as claims stream in that it is a pyramid scheme in disguise.
"Based on my understanding of Lyoness and what has been put out there in terms of transparency and its contract in plain language, it seems to me that there is a secondary purpose to the company," Megan Power, consumer rights journalist for the Sunday Times newspaper told CNBC Africa on Monday.
Lyoness is a free loyalty programme based on shopping and cash back benefits through a variety of channels such as cash back cards, mobile vouchers, gift cards or online shopping from selected merchants who have partnered up with the company. The company was started in Austria and was launched in South Africa in 2011.
According to the Lyoness, there are already 30,000 members registered in South Africa.
"I have no idea what the true figures are, Lyoness says that's the number and growing and they believe there's a large market here in South Africa and there will be further uptake," said Power.
She explained that Lyoness offers a cash back benefit where you get up to 2 per cent cash back for every purchase you make with selected loyalty merchants. Once you reach 250 rand in your lioness account, the funds are transferred into your private bank account.
The suspicions however stem from the friendship bonus scheme where you receive a discount of 0.5 per cent off purchases made by members that you referred to Lyoness.
According to reports, the company could be categorised as a pyramid or Ponzi scheme as the system is based on the fact that profits are derived from recruiting new members and not a sale. As long as new members are available, the system works, once the resources are exhausted, everything collapses. This will leave those at the top of the pyramid with the most money.
Other areas causing controversy, Power pointed out, is Lyoness' claim to be partnered with four of the biggest retailers in South Africa- Woolworths, Pick 'n Pay, Dischem and Foschini.
"The retailers have been pushed to the forefront as they have lent this program credibility so in Lyoness' selling pitch, it has referred over the last two years to those four companies yet the only involvement they actually had was in selling bulk gift cards," explained Power.
She added that Lyoness sells the idea to its members that they can purchase a gift card at a discount through them.
"I have since spoken to Woolworths, Pick 'n Pay, Foschini and Dischem and they claim they were unaware of this. They were aware of the bulk purchase, as it ran into millions and these purchases came through their gift card departments," said Power.
She stated that the four big companies may not have been aware of Lyoness' business model before and now that they do understand it better, they are unhappy that their consumer gift cards are being resold to consumers at a discounted rate.
Lyoness has also sparked widespread controversy from around the globe. Power pointed out that the Austrian Economic and Corruption prosecutor is in the process of an investigation into allegations that Lyoness is a pyramid scheme, following complaints laid by two former Lyoness members.
Also, Eric Breitenede, an Austrian lawyer, representing over 300 complainants against Lyoness, mainly comprising of premium members that are demanding the return of the large deposits that they had made into the Lyoness scheme. Breitende has had several victories thus far
.
August 7th 2013
As if to demonstrate the accuracy of my analysis that

'Lyoness'

has exhibited the universal identifying characteristics of a cult, today, 'The American Dream Made Nightmare' has received some particularly abusive (but anonymous) comments from fanatical members of the

'Lyoness'

faithful - who have evidently been brainwashed into believing that

all persons challenging the authenticity of their group's Utopian fairy story, must be morally and intellectually inferior.
One of these sadly-deluded characters refuses to accept my detailed explanation of why the so-called

'Lyoness income opportunity'

is actually a reality-inverting plan to commit financial suicide, and instead says:
'fuck you - idiote'
I should like to take this opportunity to thank the authors of these abusive comments for supplying this Blog with more evidence that
'Lyoness'
is a cult.
____________________________________
August 1st 2013
Introducing the
'Lyoness'
copy-cat
'income opportunity'
cult,
'FlexKom.'
http://mlmtheamericandreammadenightmare.blogspot.fr/2013/08/lyoness-and-flexkom-have-exhibited.html
_________
___________________________
July 6th 2013
Austrian Ministers block parliamentary questions about the 'Lyoness' racket
http://mlmtheamericandreammadenightmare.blogspot.fr/2013/07/austrian-ministers-refuse-to-identify.html
June 10th 2013
The big

'Lyoness' People's Business

lie, turns out to be an adaptation of the big

'Nazi People's Car'

lie.
http://mlmtheamericandreammadenightmare.blogspot.fr/2013/06/the-lyoness-peoples-business-is.html
Would you have bought a

'car'

from this

kindly

little Austrian man?
So why would anyone want buy a 'business' from this other

kindly

little Austrian man?
____________________________________
June 9th 2013
The 'Lyoness' racket is still hiding in plain view.
____________________________________
JUNE 5th 2013
An anonymous American describes the essentially

'Nazi'

belief that

only a chosen minority who 'use and embrace the Lyoness system,' will become the winning members of Hubert Freidl's Master Race.
____________________________________
JUNE 4th 2013
The continued use of
'quality certification'
by the
'Lyoness'
racketeers, to commit fraud and obstruct justice around the globe, is brought to the attention of the certification companies, Quality Austria and TÜV Rheinland.
The management of 'Leitbetriebe Austria' refuse to face reality.
Another scoop from:
'The Lyoness Complaints Centre'
'Dr.' Julian Hosp
Kitsch
'Lyoness'
racketeer,
'Dr.'
Julian Hosp, has been caught teaching the American
'Lyoness'
faithful how to lie.
______________________________
May 28th 2013
William S. Pinckney
Anshu Budhraja
Sanjay Malhotra
The
'Lyoness' Ministry of Truth
remains silent as the shocking
news is broadcast that the
Managing Director of
'Amway India Enterprises,'
William S. Pinckney and two other senior corporate officers, Sanjay Malhotra and Anshu Budhraja, have been arrested for fraud by the Kerala state Police.
http://mlmtheamericandreammadenightmare.blogspot.fr/2013/05/william-s-pinckney-boss-of-amway-india.html
_____________________________________
May 26th 2013
In another scoop, the 'Lyoness Complaints Centre' reports that, as part of his desperate attempt to maintain his group's crumbling monopoly of information, t
he self-appointed
'Lyoness' Führer,
Hubert Freidl, has summoned what remains of his once- proud
global command-structure
to Austria for a
'10-day
training programme.'
(i.e. session of intensive brainwashing)
Götterdämmerung appears to be at hand for what remains of this latest absurd little gang of fake

'income opportunity'

Gods.
I wonder if

führer

Freidl will be venturing forth from his secret

'Lyoness'

command-bunker to preside over the final rituals personally?
Although the strains of Wagner will no doubt be playing, hopefully Freidl won't be peddling cyanide capsules (at a discount) to any tearful

'Lyoness'

suborbinates who don't want to be held to account for their führer's financial, and psychological, crimes against humanity?
____________________________________
May 24th 2013
Lyoness exposed on Austrian Television:
(English subtitles)
http://vimeo.com/66851496
Another group of 'Lyoness' victims who have ploughed their money into Hubert Freidl's pyramid fraud, have filed suit against the front-company, this time, in Sydney Australia.
Meanwhile, the

'Lyoness' Ministry of Truth

steadfastly pretends that 'Lyoness' is booming in Australia when, in reality the organization has effectively fallen to pieces.
http://blog.viviannie.com/lyoness-tv-01-01-2013/
Another insightful article is published by:
'The Lyoness Complaints Centre.'
All core-adherents of the

Utopian

'Lyoness'

fairy story, have been programmed to believe that

they are going to make lots of money by first giving their own money to 'Lyoness,' and then finding others to do the same, etc. ad infinitum,

but according to

'Lyoness'

own documentation,

other than an insignificant minority of schills at the top of the pyramid, effectively 100% of all
participants in the so-called
'Lyoness Income Opportunity,'
have lost money!
Readers of this Blog are reminded that:
It is universally accepted that lying to, or withholding key-information from, people in order to take their money, is fraud which is a form of theft!
___________________________________
May 19th 2013
Deluded Giulia is certain that
Warren Buffet believes in 'Lyoness.'
Here's some much needed comic-relief for readers of this Blog.
____________________________________
Today, a deeply-deluded adherent of the pernicious

'Lyoness'

fairy story, signing herself Giulia Fidilio, attempted to post the following repetitive bullshit on 'MLM The American Dream Made Nightmare:'
People...come on! Who is David Brear anyway?
I have never heard of him...is he some sort of expert in direct marketing or MLM?
I have a BA Hons (London Metropolitan University) in Marketing and I don't recall this David Brear as a marketing expert of some sort.
I'm Italian and I have been in Lyoness for over a year.
But, since you want facts, here's a few facts for you:
- I am Italian, and I have been in Lyoness for just over a year
- I started earning money after a month and a half
- I also have a company (MG sas) that is obviously in the lyoness network (we accept the cashback card)
- purchase daily from huge worldwide companies such as Apple, Dell and Expedia...and I have never had a problem (I always receive my cashback)
- in Italy Tamoil is national partner as far as petrol is concerned...well: the vouchers we get also carry the Lyoness logo, and the CEO of Tamoil also comes to meetings
DIRECT SALES AND NETWORK MARKETING ARE NOT A SCHEME: THEY'RE JUST NOT FOR EVERYONE!!
NOBODY CAN PROMISE ANYTHING: IT'S ALL UP TO YOU, AND THE TIME AND EFFORT YOU PUT INTO IT
Also, Mr Brear dutifully forgot to mention that some great financial experts, business minds and great investors (such as Donald Trump and Warren Buffett) believe that network marketing is THE PERFECT BUSINESS.
Anyways: I have proof of everything I said. What I want to find out now is...will you have the guts to publish my post Mr Brear? Or do you only accept negative propaganda???!!
And please note that my post is signed!
Readers might be interested to learn that
the apparent author of this provocative cocktail of fact and fiction, is Giulia Fidilio, who (as she states) does run an Italian-registered business which appears in
'Lyoness'
documentation on the Web:
________________________________________________________________________
MG & C. sas di Giulia Fidilio
Partner Company ID: 802579
Short description
PRINTING AND DIGITAL PRINTING, WORK WEAR PROTECTIVE CLOTHING and (FOR ALL SECTORS), PROMOTIONAL CLOTHING.
Wholesale and retail trade materials for electronics.
Address
Via Dorina Mosconi, 18
26010 Castel Gabbiano
_____________________________________________________
Readers mght also be interested to learn that I have sent Giulia's unsubstantiated claims about

the exact nature of Warren Buffet's declared opinion of network marketing,

to Warren Buffet himself. For it is yet more proof that, due to Warren Buffet's ill-judged (and evidently ill-informed) involvement with the kitsch

'MLM income opportunity'

known as

'The Pampered Chef,'

his name and iconic reputation have been habitually used by racketeers, like Hubert Freidl, to commit fraud and obstruct justice all around the globe.
Personally, I'm fascinated to know what this intellectually-castrated person, Giulia, Fidilio, who self-evidently still believes Hubert Freidl's

Utopian

fairy story

to be reality

(and who has boasted of being educated only to use marketing terminology) imagines are the appropriate academic qualifications which anyone would require to be able to recognise, and to describe (in accurate deconstructed terminology), a pernicious cult operating a dissimulated, blame-the-victim closed-market swindle and related advance fee frauds?, because that is what the name'

Lyoness'

has been hiding, and this unoriginal group (of which Giulia Fidilio is currently a classic reality-denying follower), forms part of an evolving criminogenic phenomenon which I have been researching, and writing about, for many years.
'Income Opportunity' racketeer, Hubert Freidl, posing as

the great business führer.
In the adult world of quantifiable reality, the pernicious
'Lyoness'
fairy story and its narcissistic author, Hubert Freidl, have had precious little to do with 'marketing' (in the traditional sense of the word).
May 18th 2013
Panic Stations at
'Lyoness'
in the UK
The

führer

and deputy führer of 'Lyoness,' peddling places in their (non-existent)

future Utopia.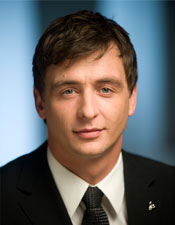 'Lyoness'

deputy führer,

Werner Kaiser
In another futile attempt to deny reality and prevent the inevitable collapse of his self-appointed

führer's

unoriginal

Utopian

lie, the

'Lyoness'

deputy führer, Werner Kaiser, has flown to London to address doubting (and increasingly-angry) believers.
Personally, I'm quite surprised Herr Kaiser hasn't gone the whole hog and flown to Scotland, just like his reality- denying predecessor, in 1941.
__________________________________________________
Another scoop from
The 'Lyoness Complaints Centre.'
The Austrian authorities knew all about the

'Lyoness'

racket years ago, but did nothing to stop it.
http://cc-lyoness.blogspot.fr/
_______________________________
An appeal is launched for all
'Lyoness'
victims around the globe to contact 'Quality Austria!'
http://mlmtheamericandreammadenightmare.blogspot.fr/2013/05/victims-of-lyoness-lie-contact-quality.html
___________________________________________________________________________________
Hubert Freidl (in an increasingly-desperate attempt to maintain his collapsing monopoly of Information), has temporarily succeeded in persuading Youtube to take down the 'Dragon's Den Canada' and 'ORF Austria' Videos (which expose him as a greedy little parasite and and a liar), on the specious grounds that
these public broadcasts infringed 'Lyoness' copyrights.
'Income Opportunity

' cultic racketeer, Hubert Freidl
Another Scoop
From
The Lyoness Complaints Centre!
http://cc-lyoness.blogspot.fr/
On a live television show ('Dragon's Den'), when confronted with a deluded adherent in search of
'investors,'
an independent team of multi-millionaire business experts, ridicule
'Lyoness'
as a pyramid scam.
(The 'Lyoness' segment appears after around 24 minutes)
http://cc-lyoness.blogspot.fr/2013/05/the-lyoness-myths-2-pyramid-rebuttal.html#comment-form
Sadly, the scripted-reactions of

'income opportunity'

adherents, are all essentially the same, but, in the above
case, the adherent couldn't begin reciting his group's usual script, because, quite obviously, it's absurd bullshit that flies in the face of reality.
On the popular Canadian television show, 'Dragon's Den,' you can actually see an 'income opportunity' adherent's brain short-circuiting, and the sweat pouring off his brow, as he begins to ask himself:
'How can a poor, inarticulate fool like me, tell this team of cool, multi-millionaire businessmen/women that they don't know what the hell they are talking about?'
This absurd, but tragic, truck driver from Ontario, Andy, who features on 'Dragon's Den,' happened to have fallen for the

Utopian

lie entitled 'Lyoness,' but, in truth, he could have been presenting any one of thousands of

'Amway'

copy-cat

'income opportunity'

rackets.
As soon as the wealthy business experts heard the familiar key-words: 'Business Opportunity', 'Network' and

'Recruiting,'

loud alarm bells began to ring. They were largely-disinterested in the word,

'Lyoness,'

for they realised immediately that they were being confronted with a pathetic little pyramid scam victim, and I'm sure their scathing reaction would have been the same for 'Amway', 'Herbalife', 'Nu Skin', Forever Living Products', 'Xango', etc.; for all of these rackets (and thousands more) employ the identical key words and images.
The above video from Canada is a significant piece of evidence proving how investigation of

'income opportunity'

rackets has been obstructed by essentially the same system of reality-inverting propaganda.
Given access to evidence like this, absolutely no one with fully-functioning critical, and evaluative, faculties would ever dream of signing up for any so-called

'income opportunity.'
The 'Lyoness Complaints Centre' can now be contacted at:
http://cc-lyoness.blogspot.fr/
http://www.cc-lyoness.blogspot.com
Austrian television has broadcast a video of Hubert Freidl confessing that the
'Lyoness Cash Back Card'
is a smokescreen
Faced with imminent indictment for fraud,
Hubert Freidl has quit Austria.
Many more victims of the
'Lyoness'
lie have begun to face reality and organize.
The former Managing Director of
'Lyoness Austria'
has blown the whistle.
www.tvthek.orf.at/programs/1310-Report/episodes/5803869-Report/5803879-Der-Mann-hinter-Lyoness
___________
_____________________________________________________________________
Readers please note that, as a result of well-informed complaints to Carrefour in France and Lego in Denmark, both these reputable European companies now no longer do business with the
'Lyoness'
racketeers ( Jan 7th, 2013)
.
____________________________________
It has been reported to this Blog that
'
Lyoness Australia
'
held an emergency meeting, Friday 12th April 2013 (in Sydney) to discuss how the company is going to tackle the deluge of demands for refunds. More than 300 adherents have already woken up to reality and obtained their money back following the departure of Woolworths Australia (a trusted-brand which has been slapped all over
'Lyoness'
propaganda in Australia).
Apparently, when contacted by phone, Woolworths in Australia now says quite openly that
'
Lyoness'
is a scam and that Woolworths is not connected to it in anyway.
It has also been reported to this Blog that the Australian Competition and Consumer Commission has received sufficient complaints to open an investigation of
'Lyoness.'
http://en.wikipedia.org/wiki/Australian_Competition_and_Consumer_Commission
http://transition.accc.gov.au/content/item.phtml?itemId=816453&nodeId=ef518e04976145ffed4b13dd0ecda1a6&fn=Little%20Black%20Book%20of%20Scams.pdf
___________________________________________________________________________________
WARNING -
In March 2013, it was reported in the Austrian press that

'Lyoness'

is the subject of an ongoing criminal inquiry conducted by WKStA (a specialist Dept. of the Austrian Federal Ministry of Justice), and that several class-action civil lawsuits have recently been filed in Austria on behalf of several hundreds individuals who have been persuaded to invest their cash with Hubert Freidl, and his associates, in the false-expectation of

future reward.
If
you have begun to swallow the
innocent
-looking
'cash-back'
bait, you have actually entered the first stage of the
'Lyoness Income Opportunity'
racket.
Unfortunately, this means that you have already given the beneficiaries of the racket free-access to a significant quantity of personal information about yourself.
This personal information can be used to try to induce you to advance further into the self-perpetuating
'Lyoness
' labyrinth of lies. This will involve you being given the illusion that
you are making a free
choice
to hand over your cash, along with personal information about your own friends and relatives, so that they too can be scammed, and used to scam others, but without them realising.

The next stage of the
'Lyoness'
racket, involves persuading you to make a
'once-only'
payment of around $3000 on the pretext that
this will produce a future reward of $25000.
You will also be offered the ego-building title of
'Lyoness Premium Member'
- provided you can recruit the required number of additional $3000 '
Lyoness Premium Members'
yourself.
In order to achieve this
admired and respected
rank of
'Lyoness Premium Member'
you will be advised to
draw up a list of everyone you know, and everyone you have ever met in the course of your life.
You will be told to
contact all of these people and offer them a chance to benefit from the 'Lyoness Income Opportunity.'
This first involves persuading your friends and relatives to sign up for the
'cash back' scheme.
This is just the beginning of the scam, because there are many more tiers of the
'Lyoness'
pyramid of lies, on offer. The ego-building titles attached to these tiers are all similarly dependent on recruiting more and more $3000 so-called
'Lyoness Premium Members.'
In order to make this fraud appear lawful,
'Lyoness'
victims are given blocks of gift vouchers in exchange for what are, in fact, unlawful investment payments (made on the false-expectation of
future reward
).
__________________________________________________
About 15 years ago, I coined the common-sense phrase: 'premeditated, or dissimulated, closed-market swindle,' in order to deconstruct all Ponzi schemes, pyramid frauds, money circulation games, chain-letter scams, etc. However, although a few commentators have used my term (sometimes without attribution), a 'closed-market swindle' is not yet defined in law. That said, it
is universally accepted that lying to, or withholding key-information from, people in order to take their money, is fraud which is a form of theft. C
ommon-sense also reveals that, by
'passing any law, but failing to enforce it, has the effect of authorizing the very crime which you are trying to prohibit.'
The lie which is fundamental to all 'closed-market swindles' is that
people can earn income by contributing their own money
to participate in any alleged
'profitable commercial opportunity'
which is secretly an economically-unviable fake, due to the fact that the alleged
'profitable commercial opportunity'
has been rigged so that it generates no significant, or sustainable, revenue other than that deriving from its own participants. For more than 50 years,
'Multi-Level Marketing'
racketeers have been allowed to dissimulate closed-market swindles by offering endless-chains of victims various banal, but grossly-over-priced, products, and/or services, in exchange for unlawful payments, on the pretext that
'
MLM' products and/or services, can then be regularly re-sold for a profit in significant quantities.
However,
since no gang of
'MLM'
racketeers has ever proved that
'MLM'
wampum has actually been regularly re-sold to the general public for profit in significant quantities,
'MLM'
participants have, in fact, been peddled
infinite shares
of their own finite money.
In the final analysis, other than their ephemeral external presentations, internally there is no real difference between all closed-market swindles; for any alleged
'opportunity to make money,'
wherein (when challenged, and/or rigorously investigated) the promoters are unable to provide
independent quantifiable evidence to prove that their alleged
'viable commercial activity'
has had any significant, and sustainable, source of revenue other than its own losing participants, is self-evidently a dissimulated closed-market swindle.
Earlier this year, Shyam Sundar's Corporate Frauds Watch Blog was contacted by a person signing himself/herself,
'Carmel Muggeridge from Australia,'
who attempted to post typical
Utopian
propaganda
(in the form of a
comment
) for a blame-the-victim
'income opportunity'
racket/cult known as
'Lyoness.'
Yesterday, someone signing himself/herself,
'Sandy,'
posted more thought-stopping
'

Lyoness'
bullshit (in the form of a
comment
) on CFW.
'Income Opportunity' cultic racketeer, Hubert Freidl
The author of the unoriginal
'Lyoness'
lie, is a grinning Austrian, Hubert Freidl (b. 1972), self-styled
business/self-betterment guru and mathematician.
Exactly like the authors of the
'Amway'
lie,
Hubert Freidl
steadfastly pretends
to have succeeded in life (becoming an admired and respected multi-millionaire at the age of 40), through determination, totally-positive thinking and by helping others to succeed.
Meanwhile, in the adult world of quantifiable reality, Hubert Freidl would appear to be a serial failure when it comes to operating traditional businesses. These are just some of the European-based corporate structures which he has previously instigated:
'Freidl & Wagner' - registered June 3th 1994 (when Hubert Freidl was just 23 years old), but closed November 5th 1996.
'Quick - Shape Freidl' - registered December 2nd 1995, but closed October 31st 2002.
'FEELGOOD Freidl' - registered May 3rd 1996, but closed October 10th 2002.
'Erin Trade' - registered April 29th 1998, but placed in liquidation

May 2000 and closed July 1st 2002.
A pay-through-the-nose-to-enter, 'Lyoness' orgy of deluded self-gratification.
Here is a disturbing

'

Lyoness

'

propaganda video designed to shut-down the critical, and evaluative, faculties of not just the organization's adherents, but also those of all casual observers (including regulators and journalists).
Notice how the bosses of the
'Lyoness'
racket have used part of their ill-gotten gains to create a
children's charity,
sponsor professional sport and pretend
direct association with traditional retailing companies,
particularly the French supermarket giant,
'Carrefour.
'
Interestingly,
Hubert Freidl has openly acknowledged that he took the name
'
Lyoness'
from
'Lyonesse
' - the name of a (Celtic) mythical land which, like '
Atlantis,'
is supposed
to lie beneath the sea.
http://en.wikipedia.org/wiki/Lyonesse
Perhaps it's all just a coincidence, but Hubert Freidl (who claims
to be passionately interested in myths and legends
) has not acknowledged that the
'
Thule Society'
was named after another mythical land,
'Ultima Thule,'
and was
one of the cultic groups from which the
'Nazi Party
'
emerged after WWI.

All this makes me wonder:
What other narcissistic fiction (presented as
fact
) might be lurking behind the corporate façade of
'Lyoness
?'
(In the 1920s, the US-based cultic racket known as the
'2nd. Ku Klux Klan'
operated an essentially-identical, dissimulated pyramid fraud, in which victims were initially induced to make losing-investment payments in exchange for life insurance. Again,
'KKK'
victims were offered
future rewards
and ego-building titles. These were dependent on the number of further victims they recruited. At the height of the self-perpetuating scam, the
'2nd KKK'
claimed 6 millions members in the USA (including many respectable members of the traditional establishment: police officers, WWI veterans, politicians, businessmen, professionals, etc.) and the organization was generating a fortune annually for its bosses)
.
_______________________________________________________________________
Simply by instigating a front-group

'charity'

with some of his stolen money, Hubert Freidl (pictured left) has recently been able to pretend

direct association with 94 year old Nelson Mandela.
Narcissistic racketeer, Hubert Freidl,
playing
the comic-book role of
ordinary man turned superman.
It is no exaggeration to say that, due to the amount of money it has already unlawfully generated, the
'Lyoness'
lie represents an ongoing threat to democracy and the rule of law.
Hubert Freidl, an otherwise mediocre little parasite, should have long-since been recognised as yet another narcissistic racketeer peddling an illusion of
Utopia
(built from its victims' money)
,
and all of his stolen wealth confiscated. History teaches us that the more capital deluded charlatans, like Hubert Freidl, unlawfully acquire: the more dissociated from external reality they (and their deluded core-adherents) can become, whilst the more difficult it becomes to hold them fully to account for their crimes.
David Brear (copyright 2012)
________________________________________________________________________
T
he
following, is an English translation of an article (published in Switzerland) which begins to expose
'Lyoness'
as an
'Amway'
copy-cat, i.e. an ongoing, major organized crime group/pernicious cult peddling
a step-by-step plan to achieve 'Utopia,'
but actually stealing its victims' money and tearing their families, and friendships, apart. (For legal reasons, some of the names of the dangerously-deluded
'Lyoness'
recruiters, described in this article, have been changed):
' "Are you interested in earning thousands of francs? Join Lyoness." announces *Angelo, with an assured voice and a charming smile. The handful of onlookers, gathered at a hotel in La Chaux-de-Fonds, listens to this modern-day prophet open-mouthed. Armed with a polished PowerPoint, this thirty-something presenter gives the recipe for his miracle solution: join the Lyoness community of buyers. Native to Austria, the company claims to have attracted two million people in twenty-three countries, including 12,000 in Switzerland. It promises its members to get discounts, to recover money on their purchases, or to even earn tens of thousands of francs in cash.


Members can choose: to make money slowly, quickly hit a jackpot, or both. The first method is to acquire a membership card that Lyoness says is free. In reality, it is obtained against the purchase of CHF 450 of gift vouchers in partner companies and offers 1% to 6% discounts from these brands. In this network, which is poorly developed in Western Switzerland, there are small traders, such as service stations Jubin in Jura or Boky, a Chinese restaurant in Lausanne.
A robust approach is applied to converting people into business partners. By investing 3,000 francs in the company, members can withdraw 25,000, provided in turn they recruit a number of investors. That February night in La Chaux-de-Fonds, we will not know exactly how many, such is the apparent complexity of setting up the system. Presented in diagrams, Angelo is excited about the system's miraculous formula. "It's very complicated," says Josiane*, a lady in her sixties. "No need to understand, it works by itself," interjects an associate of Angelo. "It's fantastic", she says finally. Too fantastic.
Complaints of fraud are springing up everywhere, including in France, Austria and Switzerland. "Very often, people get a few hundred francs, but never more, said Eric Breiteneder, an Austrian lawyer in charge of more than 50 cases related to Lyoness. To our knowledge, nobody has got the famous 25,000 francs."
The problems go back to the heart of the system. "The return of money from the entry of new investors reflects the principle of the Airplane Game," said Fabien Rouiller, a lawyer in the The Commission on Lotteries (Comlot). Also called a Ponzi scheme or pyramid selling, the system is based on the fact that profits are derived from recruiting new members, and not a sale. As long as new members are available, it works. Once the resources are exhausted, everything collapses, leaving those at the top of the pyramid with the most money.
How has the company survived until today? "The law explicitly prohibits this system", explains Yannick Buttet from the commercial enforcement authority in Valais. "But in addition to the Airplane Game, Lyoness can get discounts. The combination of the two confuses the issue. We are in the grey area. It's very clever." The Austrian Eric Breiteneder agrees: "To launch a trial is often more expensive than the amount invested, hence the longevity of Lyoness (founded in 2003, ed.)"
The damage being caused by Lyoness exceeds the monetary losses, tearing apart families and friendships. "The group works on sponsorship", attests Anne-Valérie Pinet, a French lawyer who represents the first complainant. "Members are trained by relatives, who are not wary of anything. But once the scam is revealed, the links break." From the outset of the proceedings, the lawyer and his client were subject to threats from the victim's relatives.
Emotion is intensified because of the close relationships that are integral to Lyoness. "These people are fanatics or religious," says Eric Breiteneder. Rituals, a dress code to follow – wearing badges is obligatory - Lyoness regularly organises international meetings. "It sounds like a great mass," said the lawyer. Dance, song, it is a moment for worship. The founder and CEO of Lyoness, the Austrian Hubert Freidl, also engages in the show. Always present in the company's communications, the balding orator is the subject of boundless admiration. "This is our benefactor," said Angelo. Little information is known about the guru. His two partners, Tzvetan Streif and Hubert Wagner, come across as experts in casino games and chance. The three chair the mysterious Lyoness Child and Family Foundation. "This foundation is used to move money from one country to another. But nobody really knows where his money comes from and where it goes," said Eric Breiteneder.
The international headquarters of the company is based in Buchs (SG) "for tax reasons," according to Angelo. But Eric Breiteneder emphasizes its other function: "All contracts of overseas members are signed with the Swiss entity. Swiss members sign a contract with the Austrian group. The reason: they seek to complicate legislative procedures in the event of a trial. "A Swiss firm has received a complaint from former employees of the firm who would have had access to documents proving the fraudulent activities of Lyoness." Today, the law does not allow the Swiss authorities to actively fight against the company. But the State Secretariat for Economic Affairs [SECO] will soon be able to get involved," says Fabien Rouiller of Comlot. From 1st April, the change in competition law will provide SECO with new legal powers, which will finally allow it to seize the files. When contacted by L'Hebdo, SECO said it could not rule before the new law comes into force. But the lawyer in charge of the Swiss case revealed: "Lyoness is frightened, and is seeking to move its headquarters to Luxembourg before the deadline." Lyoness was contacted several times at its bases in Switzerland and Austria, but refused to respond to our questions.'