Whilst looking at the following article, readers are invited to bear in mind that, if you tell a big enough lie and keep repeating it, eventually people will come to accept it as

the truth;

whilst a counterfeit banknote might be 99.9%

perfect,

but the bit that is not, makes all of it a valueless fake.
Yesterday, a reality-inverting 'Herbalife'
propaganda statement was fed to, and repeated by, thoughtless employees of the mainstream financial media (without the slightest qualification or irony).
'
For the second year in a row, Herbalife, a leading global nutrition company, made the top 20 list of the "Best Social Projects in Russia" for its corporate social responsibility efforts in 2013.
The second annual "Best Social Projects in Russia" recognition program is conducted in collaboration with the Russian Federation government. Its main objective is to identify best practices and social projects among businesses, society and the state, and to promote socially oriented projects of companies.
The top 20 listing recognized Herbalife's charitable activities through its Herbalife Family Foundation (HFF) and Casa Herbalife Program, and placed Herbalife alongside top national and international companies such as IBM, Sanofi, and KIA.
Herbalife regularly holds events for sponsored institutions and is committed to improving the lives of vulnerable children lacking in proper nutritional care. In Russia, the Herbalife Family Foundation and its Casa Herbalife Program supports the following organizations: Udelnaya Boarding School at Udelnaya (Moscow region), Children's Ark Social Shelter (Saint Petersburg), and Talsky Orphanage (Krasnoyarsk). In addition, Herbalife Independent Distributors support more than 30 charities and orphanages across the country by volunteering time and through financial donations.
It's not the first time Herbalife has been recognized for its commitment to its communities in Russia. In 2012, Herbalife charitable activities were recognized at the "Best Social Projects of Russia" awards, as well as at the sixth Annual International "Best Company" Awards in 2013, where Herbalife was awarded the honorary title of "Socially Responsible Company." '
This Blog has previously received angry comments from intellectually-castrated 'Amway' worshippers, wanting to know

how I can possibly accuse members of the DeVos and VanAndel clans of being crooks, when they have given so much money to charity; particularly, 'UNICEF?'
'Lyoness' racketeer, Hubert Freidl posing as a

child-loving philanthropist
Predictably, this Blog then received almost identical comments from an intellectually-castrated worshipper of

'Lyoness,'

who wanted to know

how I can possibly accuse Hubert Freidl and his associates of being crooks, when the mainstream media reports that they have created a 'children's charity?'
'Herbalife

' racketeer, Michael Johnson, posing

as a child-loving philanthropist.
Thus, before any intellectually castrated worshipper of

'Herbalife'

asks me how I can possibly accuse Michael Johnson and his associates of being crooks when the mainstream media reports that 'Herbalife' has given so much to charity, particularly to help underprivileged children,

t
he following is my reply; for the apparently

saintly 'Herbalife'

mob are far from being alone as arrogant narcissistic charlatans hiding behind a sanctimonious public façade of

philanthropy

in order to prevent, and/or divert, investigation of abusive crimes against numerous vulnerable victims.
No one seriously disputes that 'Herbalif
e'
propaganda has also
featured various
exemplary
'MLM'
shills acting out a fictitious scenario of control as
fact

,
in which
they once were 'dirty' and 'miserable' little rats trapped on a treadmill in a form of Hell (i.e. the world of traditional employment), but after exactly duplicating a 'Proven Step-By-Step System,' they have achieved redemption as superhumans in the miraculous 'Herbalife' Utopia, where no one works, but everyone is healthy, wealthy, happy and free....
..... and also drives a Ferrari, and/or a Hummer, and/or a Bentley, and/or a Porsche!
Deceptive coecive behaviour-modification techniques like those used in

'Herbalife'

propaganda, are designed to give their ill-informed subjects the illusion that

they are making free-choices.

In reality, these deceptive procedures are the adult equivalent of manipulative-perverts offering attractive rewards (sweets, cigarettes, etc.) to children, in return for their compliance and silence.
During the course of my research into

'income opportunity'

racketeers, I have discovered that all of them have attempted to prevent, and/or divert, investigation of their hidden criminal activities by steadfastly pretending

to be

'philanthropists.'
When seen in isolation (by casual observers), the creation of, and the giving of money to, charity can appear
to be entirely lawful activities.
However, in the case of numerous gangs of
'income opportunity
'
racketeers
(
'Amway', 'Herbalife', NuSkin', 'Xango', 'Fortune Hi-Tech Marketing', 'Lyoness',
'Forever Living Products', etc.)
when the wider picture is examined, these same activities are revealed as a blatant attempt to obstruct justice, forming part of an overall pattern of ongoing major racketeering activi
ty.
For decades,
'Income opportunity'
racketeers have not just been grooming their victims, they've been grooming the world.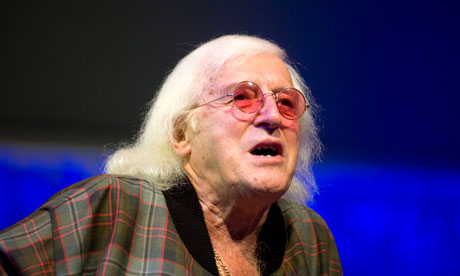 When the media reported the death of a
'British Icon/legend,'
Sir James Wilson Vincent Savile OBE KCSG (1926-2011), his official obituaries were universally positive
For decades, Jimmy Savile was a national celebrity in Britain. Today, he is universally recognised as a callous and cunning sex offender who hid in plain sight by grooming not only his victims, but also the British nation.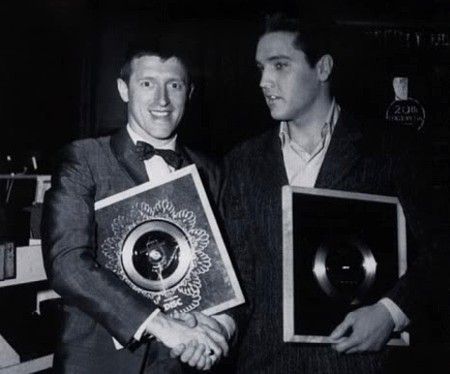 Jimmy Savile presenting Elvis with a gold disc, 1960.
Jimmy Savile hanging out with the 'Beatles,' 1967.
If readers would like to discover just how utterly-duped casual observers of Jimmy Savile were, then I suggest they read this sycophantic interview (linked below).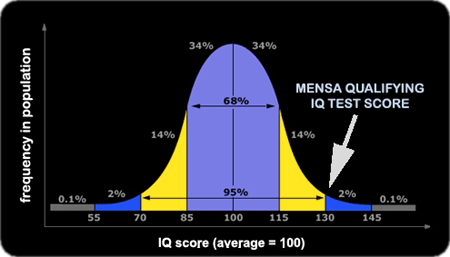 The above interview first appeared in 'MENSA Magazine' and then it was re-published (+ additions) on the day of Savile's death. Unbelievably, MENSA is an association for persons with an IQ test score in the top 2%, and of which Jimmy Savile was a long-time member.
Born the youngest of 7 children in a lower middle-class family in the Yorkshire city of Leeds, Savile spent the latter years of WWII as a conscripted coal miner. After recovering from a spinal injury caused by an explosion, for a while after WWII, Savile was known as an aspiring semi-professional cyclist and professional wrestler, but he is credited with being the person who, in 1947, invented the profession of Disc Jockey (i.e. using a microphone to introduce continuous recorded dance music on twin turntables).
A flamboyant, eccentric and classless personality, who perfectly-reflected the upwardly-mobile spirit of Britain in the 1950s and 1960s, Savile transferred from
owning, managing and performing in dance halls, to presenting radio and television.
Savile became particularly associated with the British Broadcasting Corporation (BBC) where, from the 1960s to the 1990s, he fronted various popular radio and television shows. 1975-1994, he played the role of a kitsch, Rolls-Royce driving, cigar-smoking
Santa
usually dressed in a track suit or lounge suit and dripping with gold jewellery, on a television show called
'Jim'll Fix It.'
At the height of

Savile's

fame,

'Jim'll Fix It'

(on which he fulfilled the dreams of ordinary folk, but particularly, under-privileged youngsters) attracted huge television audiences. In 1985, he even persuaded a former
Master of the Rolls (
Britain's second most-senior Judge), Lord Denning (1899-1999), to appear on the show.
Jimmy Savile is one of the few celebrities to have featured twice on the UK version of 'This is Your Life.'
Apart from his career in entertainment, which made him into a multi-millionaire, Savile (who claimed
to be a devout 'Roman Catholic'
) is estimated to have raised around £40 millions for charity; particularly, Stoke Mandeville Hospital (which specializes in spinal injuries), where he worked as a volunteer porter and was given his own apartment.
Savile also worked as a volunteer porter at the Leeds General Infirmary and at Broadmoor secure hospital (in which some of the most dangerous criminally-insane offenders in Britain are held).
Savile also supplied substantial funds to sponsor Leeds University medical students in the University Research Enterprise scholarship scheme.
Savile became a celebrated charity marathon runner; finishing the London marathon as recently as 2005, when he was 79 years old.
As result of his charity work, in 1972, Savile was appointed Officer of the Order of the British Empire. However, in 1990, he was awarded a Knighthood in the Queen's Birthday Honours list.
Later in 1990, Savile was created Knight Commander of the Order of Saint Gregory the Great, by Pope John Paul II. Over the years, he was also awarded a string of honorary academic titles.
Savile was often described as a friend of the late Princess Diana and a friend and unofficial adviser to Prince Charles.
In October 2011, Savile's funeral (for which he left detailed instructions) included the public displaying of a his closed gilded coffin in the Queen's Hotel Leeds, followed by a service at Leeds Cathedral and burial in the Yorkshire coastal resort of Scarborough.
In the summer of 2012, an auction of Savile's personal possessions (including a silver Rolls-Royce convertible) raised several hundred thousands pounds for charity.
Soon afterwards, various UK newspapers reported that a number of women were claiming that they had been sexually-molested or raped by Savile during the 1960s and 1970s. One of these persons was just 14 years old at the time, but it was believed that Savile had targeted girls as young as 12. Investigative reporters at the BBC, had previously uncovered the same scoop, but a planned television expose was suppressed and, instead, a tribute to Sir Jimmy Savile was broadcast by the BBC.
An independent television documentary, broadcast October 3rd 2012, contained the same allegations and interviews with Savile's victims. These revealed that Savile often targeted vulnerable youngsters who already had problems with authority and who, therefore, would probably remain silent, knowing that they would not be believed. Classically, Savile then groomed his young victims, by pretending
affinity
with them whilst identifying what they most wanted (cigarettes, sweets, perfume, trips to the BBC, contact with pop stars and celebrities). He then offered to fulfil his victims' dreams, but in exchange for giving him unlawful sexual gratification. In technical terms, Savile was a predatory, and habitual, paedo-sexual offender who could be physically, and/or psychologically, violent, and/or intimidating, but without exception, employed co-ordinated devious techniques of social and psychological persuasion to perpetrate his crimes and
prevent his victims from complaining.
Almost immediately, the London Metropolitan Police announced, that as a result of the recent media exposure, they had received 400 lines of inquiry, and that they were dealing with over 200 persons (including two men) who said that they too were victims of Savile's hidden criminal activities.
Senior management at the BBC, finally began to confront reality publicly, whilst the corporation found itself in the tragicomic situation of launching its own internal investigation into the Savile scandal and potential cover-up, whilst being investigated, and condemned, for falsely accusing another public figure of
being involved in child sex abuse.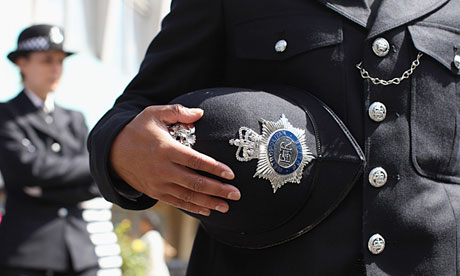 However, this was just the tip of an iceberg; for it was then revealed that, in the past,

Savile

was the object of a string of complaints to the police, and the press, dating back to the late 1950s, but, mysteriously, even though he had been interviewed by officers from six separate police forces in England, he was never held to account.
The last time Jimmy Savile was interviewed by the police was in 2009 (when he was 82) and the transcript of this stomach-churning encounter has recently been released.
Since his spectacular fall from grace, numerous persons (including former BBC colleagues, hospital staff, patients, etc.) all came forward to testify that they knew all about

Savile's

abusive behaviour, but felt obliged to remain silent.
They feared that,

due to

Savile's iconic

status and friends in high places, no one would believe them.

Other witnesses testified that their complaints to the management of the BBC about Savile

had been trivialised, and/or ignored.
It is now known that

Savile's

victims numbered at the very least 450 (the overwhelming majority were girls aged 12-16, the youngest was a boy of 8 and the oldest a woman of 47), and that many more victims probably still remain too ashamed to come forward. Indeed, this former British

'icon/legend'

was easily Britain's most-prolific paedo-sexual offender. Currently, the highest informed-estimates for Savile's under-age victims, are between 1500 and 2500.
Clair McAlpine committed suicide in 1971.
At least one of Savile's victims, Clair McAlpine (a 15 year old dancer), is known to have committed suicide. According to reliable witness tesimony, Clair left a diary detailing acts of sexual abuse perpetrated against her by Jimmy Savile, and other music industry celebrities, when she worked
at the BBC television centre on the headline show, 'Top of the Pops.' At the time, although Savile and the other persons named in Clair's diary, were interviewed, detectives supposedly
investigating Clair's death,
recovered and then buried this key-evidence as
'teenage fantasy.'
Consequently, no action was taken against any of the guilty parties by prosecuters or BBC managers, and the abuse was allowed to continue.
For a while in 2013, serious suggestions appeared in the media that
Jimmy Savile had possibly been indulging in all manner of grotesque sexual perversions including necrophilia.
At one time, he had confessed in an interview (in his usual joking banter) that
he had free access to all areas of the National Health Service institutions where he worked, and that he enjoyed spending time alone with the dead in hospital mortuaries.
In 1988, Jimmy Savile was appointed by publicity-seeking, Conservative Health Minister, Edwina Currie, to chair a task force to advise on the governing of Broadmoor Hospital, but somehow he ended up in charge of this institution. Again, Savile was given his own free living quarters at Broadmoor, which again he used to sexually-abuse children. Rather than face an interview,
Edwina Currie issued a cryptic statement about Savile's time in charge of Broadmoor. This left many people (including me) wondering if he had been blackmailing her.
With the benefit of hindsight, the world now accepts that Jimmy Savile was so devious, that he hid the terrifying fact that he was a pervert, simply by dressing and acting like a (comic-book version) of a pervert.
Janet Cope worked for Savile for 28 years and claimed

to be the only person who really knew him.
Although Savile cannot be described as a cult instigator, he exhibited the diagnostic criteria of a severe and inflexible narcissist. However, there were bedazzled co-narcissists in his entourage who were blind to reality, and who, at first, defended the
victim
Savile played.
Savile's former personal assistant, Janet Cope was sacked after almost 30 years of loyal service. Even then, she initially tried to convince reporters that
her former boss's philandering was easily explained by the fact that he was besieged by young women admirers in search of casual sex,
but she insisted that
all the people who claimed to be Savile's under-age victims were liars and fantasists in search of money.
Janet Cope then gave further interviews in which she began to confront the reality that she'd been duped. She also described Savile's violent temper and the level of control he held over people around him.
The police began to arrest other persons, including Savile's former chauffeur, Ray Teret and 1970s 'Glam Rock' star Gary Glitter a.k.a. Paul Gadd, who had participated in his crimes. Even though, Gadd was a known paedo-sexual offender, the acts of abuse he committed with Jimmy Savile remained hidden until 2012. In 1999, Gadd was convicted of possessing child pornography and sent to prison in the UK. In 2006, he was convicted of committing obscene act with children (girls of 10 and 11) in Vietnam and deported to the UK in 2008.
Former BBC chauffeur, David Smith
A former BBC chauffeur, David Smith, who was also arrested in connection with the Jimmy Savile inquiry, and who was facing charges of abusing a 12 year old boy, committed suicide in October 2013.
Amazingly, all anyone needed to do to discover the truth, was read Savile's autobiography, 'As it Happens,' published in 1974. In this, he openly boasted and joked about having unlawful sex with a pretty, under-age girl who had run away from a remand home, and of being above the law.
This means, that countless persons, including Savile's publishers, his publishers' lawyers, indeed, anyone who read his autobiography of 1974, were party to the signed confession of a dangerous criminal, but they simply ignored it.
Initially, certain members of Savile's family issued statements in which they
condemned the press for attacking a dead man and for damaging the charitable trust which bore his name.
All the same, other members of Savile's family had his recently-installed tombstone immediately removed and destroyed. This had born the ambiguous and inflammatory epitaph:
'It Was Good While It Lasted'
David Brear (copyright 2014)